Aeromexico celebrates the tenth anniversary of its flight to Guatemala
The tenth anniversary of Aeromexico's route between Mexico City and Guatemala was celebrated at a press conference organised by the Guatemalan Institute of Tourism (INGUAT). The airline offers 14 weekly flights and more than 12,000 seats per month between the two countries.) The airline offers 14 weekly flights and over 12,000 seats per month between the two countries.
Over the years, this route to and from Guatemala has made it possible to discover one of the most diverse countries in the world, and one of the main tourist destinations in Central America. Guatemala stands out for its pre-Hispanic Mayan heritage, the cultural richness it offers through its archaeology, its traditions and its great cultural and gastronomic environment.
The country has three destinations designated as World Cultural and Natural Heritage of Humanity by UNESCO: Tikal National Park, La Antigua, Tikal National Park and Quiriguá Archaeological Park.
Giancarlo Mulinelli, Aeromexico's senior vice president of global sales, said:
"We are very pleased to celebrate a decade of operations to and from Guatemala and Spain connecting travellers to Mexico and the world through a wide range of flights, with the highest safety standards in the industry. We will continue to work to offer more and better options to our customers for an ever more enjoyable experience."
Mynor Cordón, Director General of INGUAT, stressed that "Guatemala has a wide range of natural and cultural places for different audiences, where visitors can feel comfortable and safe in this new reality with all the protocols and biosafety standards. To take advantage of all these options, there are different ways of travelling, including by air.
The airline reiterated its commitment to continue to progressively strengthen its operations to continue offering more and better options to its customers.
Source: INGUAT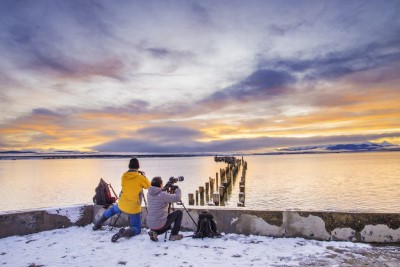 LATAM NEWS Sernatur launches the "Turismo todo el año" campaign in the Magallanes region and in the Chilean Antarctic With the aim of extending the season and boosting tourism during the autumn and winter seasons, the Chilean tourism promotion agency (Sernatur) of the...
read more