ANATO 2021 rescheduled to the 16th -18th of JUNE
With the third peak announced for the end of April in Colombia, ANATO is changing the dates of the country's most important tourism event. This event remains an important bet to continue to promote the development of tourism in the region and more than 5,400 professional visitors are expected in the city of Bogota.
The "Tourist Showcase" has established itself as the most important tourist event in Colombia and Latin America, the professional space where national and international contracts are concluded.
Due to the recent announcement by President Iván Duque Márquez and the different measures taken by the mayors and governors of the different regions of the country to minimise the impact of a third peak of the pandemic, the organisers have decided to postpone the event, which will be held from 16th to 18th June, at the Corferias premises in Bogotá.
In addition to the face-to-face version, the virtual version will be held from 23rd to 25th June to allow entrepreneurs who cannot attend the event to have the opportunity to consolidate their business contacts and create a stronger offer for travellers.
Paula Cortes Calle, Executive President of ANATO, thanked all the public authorities and private sector actors for their support and confidence in the realisation of this event.
The city of Bogotá – Cundinamarca, guest of honour of the national destinations, will continue to work on the preparation of its commercial offer which will be focused on the most representative cultural experiences that can attract travellers, avian tourism, gastronomy, cultural, among others.
Argentina, the international guest of honour of this edition, through the National Institute for the Promotion of Tourism (INPROTUR), will showcase its wide range of nautical activities, wine tourism, winter sports, gastronomy, culture and nature, which will undoubtedly be one of the driving forces behind the recovery and growth of international tourism in the region.
Source: ANATO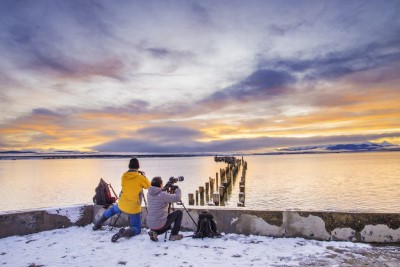 LATAM NEWS Sernatur launches the "Turismo todo el año" campaign in the Magallanes region and in the Chilean Antarctic With the aim of extending the season and boosting tourism during the autumn and winter seasons, the Chilean tourism promotion agency (Sernatur) of the...
read more