ANATO 2023 opens its doors on 22 February
The annual meeting of the Colombian tourism sector, ANATO 2023, which will take place from 22 to 24 February in Bogotá, will be officially opened by the President of the Republic, Gustavo Petro, this Wednesday at 10am.
ANATO is the most important trade event in Colombia, where professionals in the sector have the opportunity to find, in one place, the whole range of goods and services of the tourism chain from different countries and all regions of Colombia. Through business meetings between exhibitors and professionals of the sector, more than 27,000 professional visitors will attend this 42nd edition, which to date has more than 11,000 appointments scheduled on the dedicated platform.
This year's guest of honour is the Dominican Republic, and the national destinations featured are San Andres and Providencia as well as Santa Catalina. A total of 25 countries will be represented, as well as all the regions of Colombia under the slogan "Colombia abierta al mundo" (Colombia open to the world).
For more details, please visit : https://vitrinaturistica.anato.org/
Source: ANATO
A look back at the 2022 edition of ANATO in video :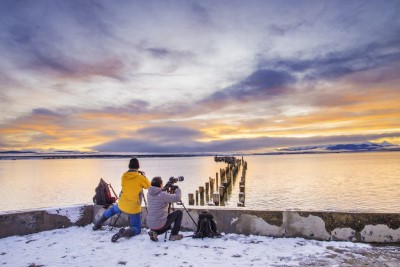 LATAM NEWS Sernatur launches the "Turismo todo el año" campaign in the Magallanes region and in the Chilean Antarctic With the aim of extending the season and boosting tourism during the autumn and winter seasons, the Chilean tourism promotion agency (Sernatur) of the...
read more