Anato Tourism Showcase will be held from 28th to 30th April 2021 in Bogotá
The 40th edition of the most important event dedicated to the tourism industry in Colombia will open its doors on 28th, 29th and 30th April 2021 in Corferias in the city of Bogota.
"We have been working on the planning of a tourist showcase in Anato that adapts to the current conditions to ensure the safety of those attending, following the parameters established by the local authorities. Although 2020 has not been an easy year, and it brings challenges, it is an opportunity to continue to show the travel industry's ability to move forward and stand out as an important driver of the Colombian economy", said Paula Cortes Calle, Executive President of ANATO.
On this occasion, the city of Bogotá will be the "National Guest of Honour" destination, which will allow visitors to the event to discover the wide range of tourism on offer in the capital of Colombia and its surroundings with segments such as culture, shopping, gastronomy and nature.
The marketing of the stands began at the end of 2020, and from 15th of February registration will be open to participants at www.vitrinaturistica.anato.org.
At the same time, ProColombia has announced that it will hold the 13th edition of the Macrorrueda Colombia Travel Mart 2021, a business meeting attended by international buyers from the holiday and meeting segments of the main markets that send tourists to Colombia.
"In this way, ProColombia joins our effort to create an event aimed at national and international entrepreneurs, to discover in one place all that the country and the world have to offer travellers throughout this year and to build together the most complete and secure offers", concluded Paula Cortes Calle.
Source: ANATO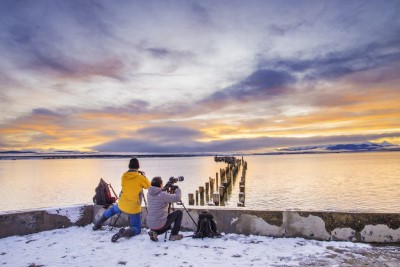 LATAM NEWS Sernatur launches the "Turismo todo el año" campaign in the Magallanes region and in the Chilean Antarctic With the aim of extending the season and boosting tourism during the autumn and winter seasons, the Chilean tourism promotion agency (Sernatur) of the...
read more