Avitourism training centre for guides to be created in Panama
The Panama Tourism Authority (ATP) and the Avifauna Eugene Eisenmann Foundation will build a training centre for tour guides who wish to specialise in birdwatching, in order to support the ecological tourism that is becoming more and more popular in Panama.
The 45 tourist guides who will be part of the "Aviturismo" programme free of charge will be responsible for presenting the country as the main birdwatching destination in the region to the thousands of tourists who come to the country for this purpose, which represents an important economic income, according to Iván Eskildsen, administrator of the ATP.
For the vice-president of the Avifauna Foundation, Líder Sucre, this project will help generate the human capital that Panama needs, and that is why they want to promote tourism, because it is basically about experiences.
The centre will be located at the Panama Rainforest Discovery Center and is expected to be completed by the end of 2023. The facilities will house training rooms and accommodation for scientists, students and tour guides, among others interested in ornithology.
Dr Jan Axel Cubilla, president of the Sociedad Audubon de Panamá – which promotes the conservation of birds and their habitats in the country – said: "Panama is one of the most biodiverse countries in terms of bird species, we have officially recorded 1,000 species of birds (…) Although we are a small territory, there are many more species here than in the whole of the United States and Canada combined. This is partly due to our geographical position with inflows from North and South America. This means that we have an abundance not only of birds and wildlife, but also of plants, insects, mammals. We are an obligatory stopover for at least 3 of the 4 known migratory routes".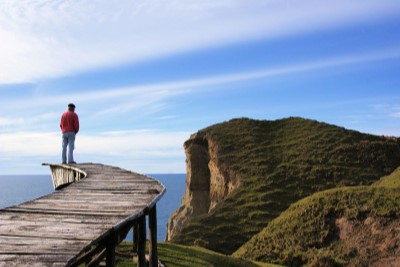 CULTURERegenerative tourism: Travelling in Latin America with a positive impactAt its core, travel is a quest for discovery, escape and connection. But at a time when sustainability is at the heart of global concerns, a new form of tourism is emerging that goes beyond...
read more