Bocas del Toro, a must-visit destination in Panama
Located in the north-west of Panama, the province of Bocas del Toro is an undiscovered tropical gem, a true paradise for nature lovers and lovers of Caribbean culture. Considered the Galapagos of the Caribbean, this region is home to nine islands with pristine beaches, impressive biodiversity and incredible charm!
1. An incomparable Caribbean experience
Bocas del Toro is unique in its vibrant Caribbean ambience, thanks to its privileged position on Panama's Caribbean coast. Afro-Caribbean culture permeates the region, from the reggae music that resonates in the streets, to the delicious local cuisine, to the local dialect – a mix of English, Spanish and Creole.
2. Biodiversity and natural beauty
The natural beauty of Bocas del Toro is dazzling. With its pristine white sand beaches, lush rainforests and colourful coral reefs, the region is a treasure trove of biodiversity. National parks, including the Bastimentos Island National Marine Park, protect and preserve this beauty. Here, visitors can spot a variety of marine species, including sea turtles, dolphins and colourful fish, while on land, sloths, monkeys and toucans are easy to spot.
3. Adventure at your fingertips
For outdoor enthusiasts, Bocas del Toro is a veritable playground. Whether you're a seasoned surfer, kayaker, paddleboarder, hiker or zip-liner, this Panamanian region has something to satisfy your thirst for adventure. Not forgetting boat trips to explore the archipelago, visit local villages or simply soak up the sun on a secluded beach.
4. A commitment to sustainable tourism
Bocas del Toro is renowned for its commitment to sustainable tourism. Many tourist establishments and operators in the region strive to minimise their environmental impact, promote the conservation of the local ecosystem and adopt environmentally-friendly practices.
Bocas del Toro is a destination that offers a unique and complete experience. Whether you're looking for adventure, relaxation, culture or nature, you're sure to find what you're looking for in this jewel of Panama.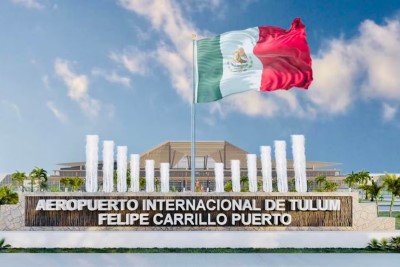 LATAM NEWS Tulum inaugurates its new airport: a giant step for tourism and the economy Tulum, one of the most popular destinations on Mexico's Riviera Maya, is set to take a major step forward with the inauguration of the new Tulum International Airport, named Felipe...
read more