Chile launches the "Holiday Permit"
Chile introduced the Step by Step Plan (Paso a Paso) which allowed the gradual reopening by zone of the national territory according to the number and rate of cases of persons with Covid-19. Each municipality in Chile has gradually moved on to the next stage of lifting restrictions if sanitary conditions improve:
Step 1: Quarantine
Step 2: Transition
Step 3: Preparation
Step 4: Initial opening
Step 5: Advanced opening
On Monday 4th January, the "Holiday Permit" (Permiso de Vacaciones) was launched, and will remain until 31st of March in order to resume tourism and allow tourists to travel. Once the application for a COVID-19 passport has been made, this travel permit can be requested on the Virtual Police Station website by people who reside in areas in phase 2 or Transition, of the phased plan (Paso a Paso), and who wish to travel to municipalities that are at the same or a higher stage: 3 (Preparation), 4 (Initial Opening) or 5 (Advanced Opening).
The Holiday Permit can be applied for up to 24 hours in advance, and is valid for 48 hours. The permit remains valid if the municipality where the journey is made enters a quarantine phase during the stay.
Foreign travellers can apply for a (nominative) authorisation with their passport, and are subject to the same rules as Chileans and resident foreigners. Thus, before each journey, a request for prior authorisation must be made online, indicating for each journey the point of departure and the destination. The Holiday Permit does not authorise transfers or journeys during curfew hours (22:00 to 05:00), so it is necessary to prepare the stages of your journey well in advance to avoid the risk of having to redirect to your point of origin.
This new measure has been a great success since it came into force, with more than 250,000 applications processed between 4 and 11 January.
The situation in each municipality in real time can be checked here.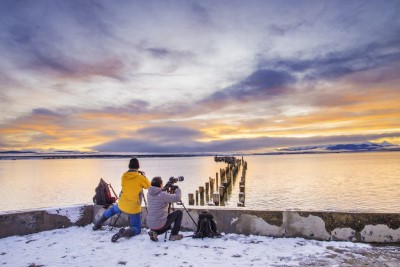 LATAM NEWS Sernatur launches the "Turismo todo el año" campaign in the Magallanes region and in the Chilean Antarctic With the aim of extending the season and boosting tourism during the autumn and winter seasons, the Chilean tourism promotion agency (Sernatur) of the...
read more