Chilean industry's five proposal to open up the tourism sector
The need to open the borders as soon as possible and the recognition of vaccination to allow mobility within the country are the main points of a public declaration that the Federation of Tourism Companies of Chile, FEDETUR, has issued in recent hours today.
Chile's tourism industry has rejected the new restrictions proposed by the Medical College and has proposed measures that it considers urgent: the opening of borders and the recognition of vaccination to travel within the country, as well as the push the curfew to midnight instead of 10pm.
The Federation of Tourism Companies of Chile (FEDETUR) said in a statement that the new proposal of the Medical College "attacks the tourism industry in its broadest spectrum, not allowing it to function in most phases of its plan".
"The unions that make up our sector wish to propose changes to the current plan," the FEDETUR statement said, "that are aligned with the quest to control the pandemic by empowering people through self-protection, allowing progress in greater mobility.
In summary, the 5 measures proposed by the industry are:
– Recognition of people who have completed the vaccination process. Allowing, through the mobility passport, interregional travel, access to local restaurants, entry to Chile for tourists from countries with an active vaccination process and complete vaccination (with PCR or negative antigenic test) without quarantine;
– The need to keep Chile's borders open to vaccinated people from any country, imposing entry restrictions according to origin, if justified, following the model currently applied in Europe;
– Extend the curfew from midnight onwards, which fulfils the government's health control objective and at the same time reactivates the tourist industry, especially the restaurant sector;
– Adjusting the occupancy measures inside restaurants with adequate ventilation measures for people with full vaccination;
– Eliminate restrictions on the holding of meetings and events, allowing the occupation of rooms according to their size, in strict compliance with distance and ventilation protocols.
As a reminder, Chile is the country which has been most successful on the vaccination campaign in the Latin American zone.
Source: FEDETUR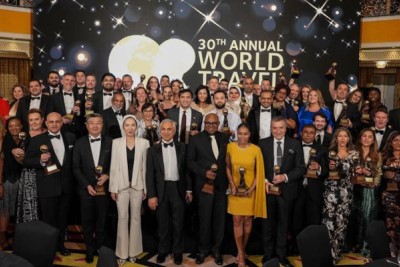 LATAM NEWS World Travel Awards 2023: Chile and Peru shine on the world stage Latin America continues to establish itself as a leading tourism destination, as the results of the 30th World Travel Awards show. At the ceremony held in Dubai on December 1, Peru and Chile...
read more