Colombia positions itself as "the most welcoming place on earth"
ProColombia announces the launch of a new promotional campaign for the country: "the most welcoming place on earth". This long-term positioning will be used in commercial and marketing communication campaigns to inspire future business and leisure travel, foreign investment and strengthen export promotion.
This campaign is the result of a survey conducted via questionnaires and focus groups with Colombians and international travellers. These studies highlighted the essence of the Colombian people: their warmth and friendliness.
"Making travellers feel at home is easy in Colombia, because warmth, service and empathy are part of our DNA. This message gives us the opportunity to send a consistent message to the world about our country and, most importantly, about the people," said Flavia Santoro, president of ProColombia." Like the rest of the world, 2020 has been a year in which Colombia has faced exceptional circumstances, but through the difficulties we have also witnessed the best of Colombians and that is what this campaign represents."
This communication campaign comes at a time when the external promotion of Colombia has become more important than ever. There is a need to strengthen and promote the working networks that are essential for Colombia's economic recovery. The impact indicators are related to the arrival of investment projects and international travellers, as well as the export of non-mining and non-energy products and services.
Changes in the perception of Colombia in the world
Colombia is poised to become one of this year's top destinations and is already appearing on top travel lists, such as the New York Times' "52 Places to Love in 2021", among others. For environmentally conscious travellers in the US, Colombia is the second most biodiverse country in the world, with 10% of the Earth's flora and fauna. The country also recently became a founding member of the Coalition for the Future of Tourism, with international organisations such as Green Destinations, Tourism Cares and The Travel Foundation.
Source : ProColombia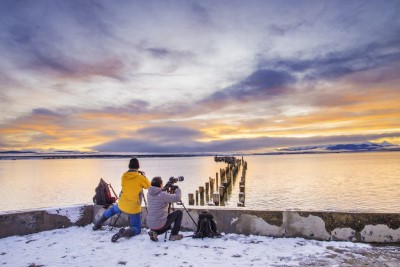 LATAM NEWS Sernatur launches the "Turismo todo el año" campaign in the Magallanes region and in the Chilean Antarctic With the aim of extending the season and boosting tourism during the autumn and winter seasons, the Chilean tourism promotion agency (Sernatur) of the...
read more