Colombia receives 36 nominations at the World Travel Awards 2023
For 29 years, the Word Travel Awards have been rewarding excellence in all areas of world tourism, and are considered a benchmark in the tourism industry. For this 2023 edition, which celebrates the 30th anniversary of the "Oscars of Tourism", the cities of Bogotá, Medellin, Cali, San Andres and Cartagena have been nominated in categories such as Best Destination, Tourist Attraction and MICE Destination.
Colombia has been nominated in 24 categories (excluding those rewarding private sector companies). These include the main destinations for adventure, cruises, gastronomy, culture, sustainable development, nature, etc.
A number of Colombian destinations distinguished by their biodiversity were also nominated, including San Andrés in the Beach Tourism category. Similarly, the Las Lajas Sanctuary in Nariño and the Tayrona Park are nominated in the Tourist Attraction category; Cartagena in the Most Romantic Destinations and Honeymoon, but also Cultural Destination category; and Cali in the Sports Tourism category.
Other major cities in the country, such as Bogotá, Barranquilla and Medellin, were named as main tourist destinations for meetings and as main destinations for festivals. Likewise, the salsa capital, Cali, was nominated in these and other categories as a cultural city.
Bogotá was also nominated for Best City, Bogotá Agora for Best Events Centre, Cartagena in the Port category and Medellín in the City Break and Business Tourism categories.
On the other hand, institutions such as ProColombia are competing for the best tourism promotion agency. Avianca has been nominated in the Best Airline category.
Voting is open to the public and available to those wishing to support their favourite destinations until 9 July. The awards ceremony for the Caribbean and the Americas will be held on 26 August on the Caribbean island of Saint Lucia.
To take part in the voting, go to the following link: http://www.worldtravelawards.com/vote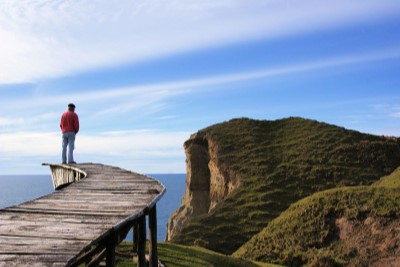 CULTURERegenerative tourism: Travelling in Latin America with a positive impactAt its core, travel is a quest for discovery, escape and connection. But at a time when sustainability is at the heart of global concerns, a new form of tourism is emerging that goes beyond...
read more