Discovering southern Argentina along the Andes Route
In the heart of Argentine Patagonia, far from the hustle and bustle of Buenos Aires, snow-capped peaks and unspoilt landscapes await lovers of nature and authentic travel.
El Calafate
Just a three-hour flight from the Argentinian capital, El Calafate is the gateway to Glacier National Park. Between the snow-capped peaks of the Andes and the turquoise shores of Lake Argentino, the many hikes available allow visitors to admire the striking contrasts of this unspoilt region. Sitting on a tree trunk near the Laguna Nimez transports visitors into another world. Lovers of the great outdoors can venture out on the park's hiking trails, while wildlife enthusiasts can spot Andean condors, guanacos, pink flamingos and sometimes even pumas! At nightfall, the Aurora Australis is a magical sight in the Patagonian sky.
Perito Moreno
Less than 70 kilometres from El Calafate, the Perito Moreno reveals itself as a treasure of Argentine Patagonia. This immense glacier, with its shades of blue and white, seems almost unreal. There are many possible excursions: on foot, by boat, in a kayak or even with crampons, giving you the chance to experience unforgettable moments up close to this natural wonder. You can also enjoy an asado, the famous Argentinian barbecue, while admiring the hypnotic spectacle of blocks of ice breaking off the glacier.
Ushuaia
The final stage of the Andes Route lies 800 kilometres south of El Calafate: Ushuaia. Known as the southernmost city in the world, this former penal colony now offers a host of attractions for travellers. Its historic centre, with its maritime museum and former prison, bears witness to its tumultuous past. Nearby Tierra del Fuego National Park offers wild, unspoilt landscapes, ideal for hiking and wildlife watching. Finally, the canals of Ushuaia Bay offer the chance to sail all the way to the mythical Cape Horn.
This trip to the heart of Argentine Patagonia immerses you in grandiose landscapes where nature reigns supreme. It's an opportunity to experience an authentic and memorable adventure, discovering the treasures of southern Argentina.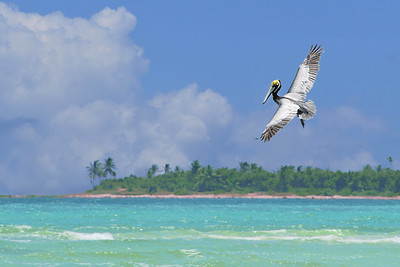 DESTINATIONS Sian Ka'an: Where the sky meets the earth in Yucatán Located on the east coast of the Yucatán peninsula, some twenty kilometres from Tulum, the Sian Ka'an Biosphere Reserve is a treasure trove of biodiversity. Its name, which means "where the sky was...
read more
Tu pourrais aussi aimer :