Ecuador allows travellers vaccinated against Covid-19 to enter without a PCR test
Since 22 March, Ecuador has allowed the entry by air of foreigners who possess the card that certifies the administration of full doses of the Covid-19 vaccine, without the need for a negative PCR test, according to new guidelines approved by the National Emergency Operations Committee (COE). This new standard also applies to entry to the Galapagos Islands.
The new guidelines also state that if people do not have the corresponding vaccine to enter Ecuador, they must have a negative PCR test carried out no more than three days before their arrival and not 10 days, as has been the case in recent months.
"In the absence of a negative PCR, another alternative for travellers is to present a negative antigenic test carried out in the same period as established for the PCR," said the Ecuadorian Ministry of Tourism.
The new guidelines also consider the procedure to be followed with people who were diagnosed with Covid-19 more than a month ago and who continue to have positive results in their PCR tests. "People in these cases, as long as they are symptom-free, will only be able to enter Ecuador if they present a medical certificate guaranteeing their good health. This document must be issued in the country of origin," the Ministry said.
Regardless of the result of the PCR test that travellers bring with them, all of them will have to pass a sensor that identifies temperatures above 37.5°C. Likewise, those with symptoms related to the coronavirus will be assessed by Ministry of Public Health staff who, if they determine that there is a possible contagion, will perform a rapid antigen test.
"If the test is positive, the person must spend ten days in isolation at home or in any accommodation of their choice, and if it is negative, they can continue their journey," the tourism authority says.
"Only children under two years of age, travellers in transit to other countries and airline crew members are exempt from presenting a vaccination certificate or a negative PCR or antigen test," it added.
Finally, he said that if, after entering Ecuador, a traveller shows symptoms related to Covid-19, he or she should call 171 to make a medical appointment or seek treatment from a public or private doctor.
Source: Ministry of Tourism of Ecuador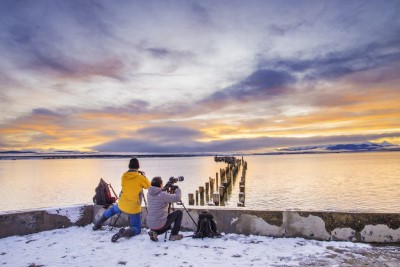 LATAM NEWS Sernatur launches the "Turismo todo el año" campaign in the Magallanes region and in the Chilean Antarctic With the aim of extending the season and boosting tourism during the autumn and winter seasons, the Chilean tourism promotion agency (Sernatur) of the...
read more