Guatemala allows unrestricted entry for vaccinated travellers
Guatemala has updated its entry requirements to allow travellers to enter the country without restrictions provided that they present proof that they have received two full doses of a COVID-19 vaccine, with the last dose to be given at least two weeks prior to entry.
For travellers who have not yet received the vaccine, or who do not wish to have it, Guatemala has also updated its less restrictive entry requirements which are:
– Submit the results of a PCR test within 3 days ;
– Provide proof of their recovery from the virus. The diagnostics must have been made within the last three months and must be accompanied by a medical certificate issued by the health centre where the traveller was treated, confirming recovery.
Fill out the Health Pass for Guatemala form available online here
Travellers under 10 years of age are exempt from all tests, vaccinations or proof of recovery.
Guatemala thus becomes the first Latin American country to recognise vaccinated tourists and joins the list of countries that have modified their entry conditions to include vaccinated travellers: Seychelles, Romania, Cyprus, Georgia, Iceland, Lebanon, Poland and Slovenia. Greece, Israel and Denmark are expected to adopt similar measures in the very near future.
To travel to Guatemala, see country entry restrictions here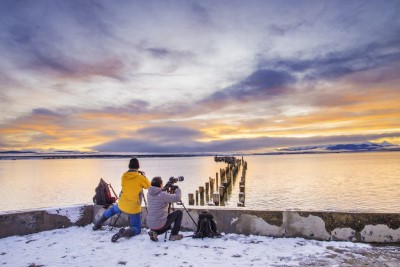 LATAM NEWS Sernatur launches the "Turismo todo el año" campaign in the Magallanes region and in the Chilean Antarctic With the aim of extending the season and boosting tourism during the autumn and winter seasons, the Chilean tourism promotion agency (Sernatur) of the...
read more