Iberia recovers its offer to Latin American capitals with more frequencies
The airline Iberia will recover its entire pre-pandemic flight offer this summer and has even programmed a growth in operations of 23.4% over 2022 and 2% over 2019. In total, it will offer around 280 weekly flights to 18 destinations in 16 Latin American countries.
Bogota: from June, the airline will increase from 14 to 18 weekly flights with the aim of eventually offering 21 – or three daily flights – from November, which would triple capacity compared to 2019.
Buenos Aires: the two daily flights to the Argentinean capital are confirmed for the season.
Lima: from seven to ten frequencies from June until the end of the year, with the aim of reaching two daily flights by the end of the year.
Mexico: the three daily flights achieved in December 2022 are maintained throughout 2023.
Quito: six daily frequencies are confirmed, two more than last summer. These flights are in addition to the three other frequencies to Guayaquil.
Santiago de Chile: one daily flight is confirmed.
Rio de Janeiro: the operation continues with three weekly frequencies, in addition to seven more with Sao Paulo.
Montevideo: since January, Iberia has offered up to seven weekly frequencies, which will be maintained for most of the year.
In Central America, the increase to one daily flight on the Guatemala-El Salvador route, which took place in December, has been consolidated, as has the increase to one daily flight on the route to San José in Costa Rica. Panama will have between five and seven weekly frequencies during the summer, and daily flights from November.
In the Caribbean, Havana will have five frequencies from September, Santo Domingo will consolidate its pre-pandemic operation with a daily flight, and Puerto Rico will have six weekly frequencies in July and August. In Caracas, the three daily frequencies with which Iberia took over the route last November will be consolidated.
Source: Iberia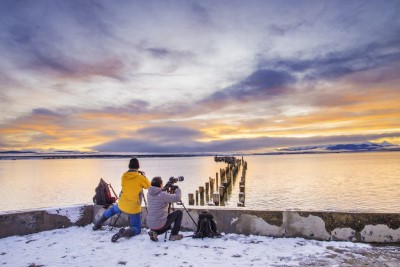 LATAM NEWS Sernatur launches the "Turismo todo el año" campaign in the Magallanes region and in the Chilean Antarctic With the aim of extending the season and boosting tourism during the autumn and winter seasons, the Chilean tourism promotion agency (Sernatur) of the...
read more