Inauguration of "La Ruta de la Caldera" in Panama
The PROMTUR Panama team, industry and local government representatives participated in the official inauguration of the first 30 kilometres of "La Ruta de la Caldera", an initiative led by the Panama Tourism Authority (ATP), which is part of the "1,000 kilometres of trails" project.
The first stage of the route consists of 5 trails around El Valle de Anton: Cerro Gaital, Cara Iguana, La Silla, Los Berrales and La India Dormida. Through these routes, visitors will be able to discover the Panamanian biodiversity, practice adventure activities and share with the local communities.
PROMTUR Panama's visit to "La Ruta de la Caldera" is part of the objectives set by the Destination Management Committee, which was held in the province of Cocle last December.
The rehabilitation, signage and trail development work represents the pilot initiative of the national 1,000 kilometres of trails project, which the ATP has launched in 2021 with the Ministry of the Environment and strategic partners at national level.
The general administrator of the ATP, Iván Eskildsen, said that the Caldera route is the main ring to make other routes branching off from it, since from El Valle one can walk to the Caribbean, the Pacific, El Copé and Campana.
"The aim is to make El Valle a hub for adventure tourism, so that the communities around the route are the main beneficiaries of the tourist activity and to develop the subsequent phases in the future," he added.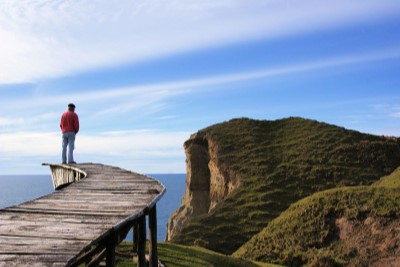 CULTURERegenerative tourism: Travelling in Latin America with a positive impactAt its core, travel is a quest for discovery, escape and connection. But at a time when sustainability is at the heart of global concerns, a new form of tourism is emerging that goes beyond...
read more