LATAM to launch direct Lima-London flight in December
LATAM Airlines has announced a major expansion of its international routes with the launch of a new direct service between Lima and London starting on 1 December 2023.
The airline will operate this route with five weekly flights, on Mondays, Tuesdays, Wednesdays, Fridays and Sundays. These flights, which will last between 12 and 13 hours, will be operated by modern Boeing 789 'Dreamliner' aircraft with a capacity of up to 300 passengers, including 30 in the Premium Business cabin and 270 in Economy class.
Flight schedule :
Flight LP2488: Lima (21:00) to London (14:00)
Flight LP2489: London (22:30) to Lima (06:35)
Manuel van Oordt, CEO of LATAM Perú, also stressed the importance of the route, noting that LATAM is the only airline to offer a direct link to London.
Ross Baker, Commercial Director of Heathrow Airport, expressed his enthusiasm for the new route, highlighting the benefits it will bring to both travellers and British exporters. The UK is the fourth largest European market for travellers to Peru.
London continues to increase its connectivity with Latin America, adding flights to and from Havana, Buenos Aires, Rio de Janeiro, Sao Paulo, Santiago, Bogota and Mexico City.
The launch of this new direct route between Lima and London by LATAM Airlines marks a significant step in the strengthening of relations between Latin America and Europe. At a time when global connectivity is more crucial than ever, this route promises not only to facilitate travel for tourists and business travellers, but also to boost economic and cultural exchanges between Peru and the UK.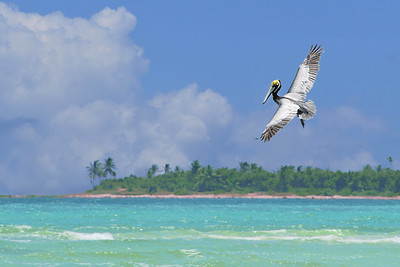 DESTINATIONS Sian Ka'an: Where the sky meets the earth in Yucatán Located on the east coast of the Yucatán peninsula, some twenty kilometres from Tulum, the Sian Ka'an Biosphere Reserve is a treasure trove of biodiversity. Its name, which means "where the sky was...
read more