Lima airport to triple its capacity by 2025
Lima International Airport will triple its capacity with the design and construction of its new passenger terminal of more than 160,000 m2, which will involve an investment of 700 million dollars and whose first stone will be laid next December, announced Thursday the Peruvian Minister of Transport and Communications, Juan Francisco Silva.
"The new infrastructure will be three times larger than the airport's current passenger terminal. This will allow us to offer an optimal service to travellers. In addition, this work contributes to reactivating the Peruvian economy after the impact of covid-19," said Silva.
The minister said that this project will generate more than 3,500 jobs and represents an investment commitment by the Lima Airport Partners (LAP) consortium, the German company Fraport and the IFC, linked to the World Bank, for the development of Peru through the creation of jobs and the promotion of tourism.
According to technical reports from the Ministry of Transport and Communications (MTC), the work is expected to be completed in January 2025 and will result in a significant improvement in the traveller experience at the 'Jorge Chávez' airport, which in 2019 was considered the best in South America.
The MTC said it is carrying out the expansion through the concessionaire LAP, with an overall investment of $1.2bn, which includes the construction of a second 3.5km runway, as well as a new control tower and related buildings that will allow for a greater flow of international travellers' arrivals.
Once the expansion is complete, LAP aims to transform the airport into an airport city, which will involve expanding the terminal to 190,000 m2 by 2035, and 300,000 m2 by 2041.
Source: Lima Airport Partners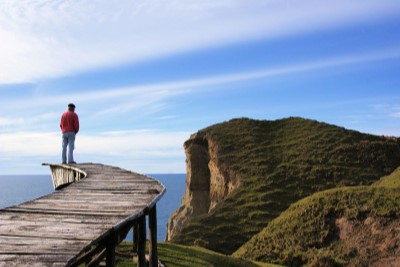 CULTURERegenerative tourism: Travelling in Latin America with a positive impactAt its core, travel is a quest for discovery, escape and connection. But at a time when sustainability is at the heart of global concerns, a new form of tourism is emerging that goes beyond...
read more