MICE 2024: Between opportunities and rising costs

The dynamics of the MICE (Meetings, Incentives, Conventions, and Exhibitions) sector have undergone a remarkable evolution in recent years. According to forecasts by CWT and GBTA (Global Business Travel Association), published in the Travel Price Forecast 2024, the costs associated with business events and travel have increased significantly in 2022 and this trend will continue in 2024.
The resumption of face-to-face events and meetings has been more robust than expected. Indeed, the need to achieve objectives such as acquiring customers or consolidating relationships in a virtual environment proved difficult. As a result, demand for incentive travel increased, with a trend towards longer, more frequent trips and a higher average cost per participant.
As far as business travel is concerned, the average cost of air tickets has risen by a record 72.2% in 2022 compared with the previous year. Although demand for flights has picked up, mainly due to demand for leisure travel, airline capacity remains limited due to labour shortages and supply chain issues. Fares are forecast to rise by 2.3% for the remainder of this year and by 1.8% in 2024.
Hotel rates have also risen in 2022, by an average of 29.8% compared to 2021. Despite high occupancy rates, costs associated with energy, labour and catering have led to price increases that will persist, with an estimated rise of 4.3% this year and 3.6% in 2024.
Demand for car hire fell during the pandemic, prompting many companies to reduce their fleets. Supply problems made it difficult to replenish supply, leading to higher prices.
The MICE sector is booming. Rising costs are a challenge, but they are also a sign of the sector's vitality and resilience. Companies in the sector and event organisers will have to adapt to this new reality, while seeking innovative solutions to offer memorable experiences to their participants.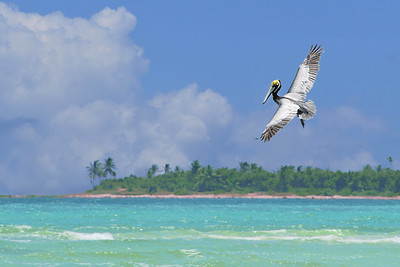 DESTINATIONS Sian Ka'an: Where the sky meets the earth in Yucatán Located on the east coast of the Yucatán peninsula, some twenty kilometres from Tulum, the Sian Ka'an Biosphere Reserve is a treasure trove of biodiversity. Its name, which means "where the sky was...
read more