New measures for entry to Panama
The Ministry of Health of Panama has decreed that as of Monday 19 April 2021, all travellers who have been in or transited through South America in the last 15 days and are entering the country, must bring a PCR or antigen negative test done 48 hours prior to your arrival.
Prior to migration, a COVID 19 molecular test must also be performed at your expense at the Panama-Tocumen International Airport. These measures also apply to those entering the country through other entry points.
According to the same decree, all travellers from South America who enter the country with a negative COVID 19 test must undergo a three-day isolation period at home or in a hotel dedicated to surveillance, at the expense of the State.
Persons who, on entry into the country or at the end of their isolation, test positive for COVID 19, must comply with a fourteen-day quarantine in a COVID 19 traveller's hospital or where the health authority so provides.
Travellers from ports of origin other than South America must present a PCR test certificate or negative antigen with a maximum of 48 hours, without the need to be tested for molecular COVID 19 at Tocumen International Airport.
Any traveller from ports of origin other than South America who does not present the PCR or antigen negative Certificate, or whose Certificate, in the opinion of the health authority, does not meet the minimum validation requirements, will be required to undergo a COVID 19 test at Tocumen International Airport at their own expense.
Passengers in transit to other destinations are not required to undergo COVID 19 testing. However, the health authority reserves the right to perform random COVID 19 testing on all travellers at points of entry into the country.
Cost of the COVID 19 molecular test
The cost of the COVID 19 molecular test of $85USD, which is to be paid by the traveller, has been set by decree.
Tocumen International Airport staff do not intervene or form part of the document validation processes or entry requirements, which, by law, are carried out by the health, immigration or other competent authorities of the Republic of Panama.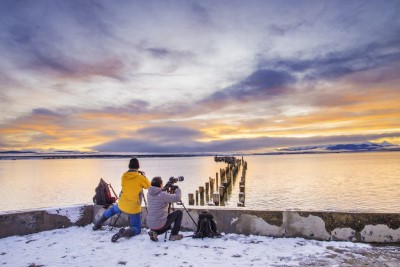 LATAM NEWS Sernatur launches the "Turismo todo el año" campaign in the Magallanes region and in the Chilean Antarctic With the aim of extending the season and boosting tourism during the autumn and winter seasons, the Chilean tourism promotion agency (Sernatur) of the...
read more