Panama reopens its borders on the 12th of October
The Government of Panama officially announced the reopening of its international flights as of October 12, 2020.  Health requirements have been established to accompany this resumption and will be applied until the 31st of December for all domestic, resident and foreign passengers wishing to enter Panama.
The sanitary measures indicate:
The presentation of a COVID PCR test or a negative antigen dating no more than 48 hours upon arrival in Panama.
If the traveler presents a COVID test older than 48 hours, it will be mandatory to perform a rapid COVID test, which will be paid for by the traveler, before passing through immigration.
If the rapid test is positive, the Ministry of Health (MINSA) will transfer the traveler to a designated hotel/hospital. After seven days, an antigenic test will be performed again and if the test is negative, the person may be released from isolation, otherwise he or she must stay in a fortnight.
The country does not impose any entry restrictions on where travelers come from, however it will be recommended to take out a health insurance and each arriving traveler will be required to complete an electronic declaration, committing them to comply with health control measures, to provide information on the place of their stay and on their good physical health with regard to COVID-19 during the weeks preceding the trip.
Airlines continue to reactivate their connections
For their part, European airlines KLM and Air France have started selling tickets and plan to operate 8 weekly flights between Europe and Panama. Other airlines such as Delta Airlines, American Airlines, Avianca, United Airlines, Wingo, Spirit and Air Europa have expressed interest in flights to and from Panama in the coming months.
At the moment, it is possible to make reservations for flights to Panama from almost all the capitals and main tourist cities of the American continent, to which we can add Paris, Amsterdam and Madrid.
The implementation of the government's plan to gradually reopen economic activities
Since September, Panama has begun to reactivate various economic zones that had been at a standstill since the declaration of the national state of emergency, so that domestic aviation as well as businesses and restaurants have been able to resume their activities. On October 12, the hotel sector will also be reactivated, as well as outdoor tourist activities.
However, regarding the reopening of National Parks, beaches and cultural and leisure activities indoors, no date has yet been mentioned.
Read our interview with Lorena Fábrega, Director of Business Development of Promtur Panama about the reopening of tourism.
Source : Promtur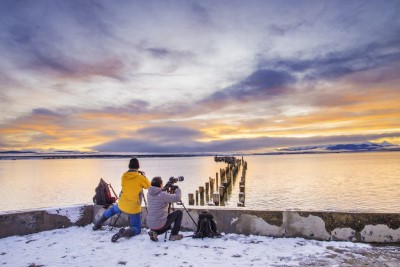 LATAM NEWS Sernatur launches the "Turismo todo el año" campaign in the Magallanes region and in the Chilean Antarctic With the aim of extending the season and boosting tourism during the autumn and winter seasons, the Chilean tourism promotion agency (Sernatur) of the...
read more