Sangay National Park, the jewel of the Ecuadorian Andes
In the heart of the Ecuadorian Andes, immersed in a wild splendour that evokes wonder and adventure, lies Sangay National Park. This UNESCO World Heritage Site is an invitation to discover unspoilt nature, stunning landscapes and breathtaking biodiversity.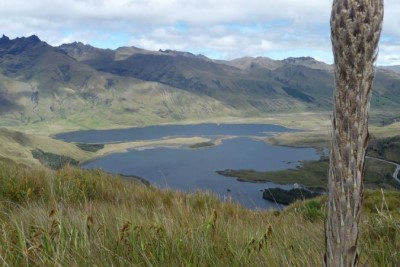 This national park in Ecuador is home to an incredible variety of wildlife, including the majestic Andean condor, puma, tapir and spectacled bear. Along the way, you may also spot a myriad of colourful birds and fascinating reptiles. The park is a constant spectacle of Andean flora, with its vast rainforests, high-altitude grasslands and towering volcanoes.
Sangay National Park is home to three majestic volcanoes, Sangay, Tungurahua and Altar. These towering giants offer spectacular panoramic views that leave a lasting impression. But the park is not just about impressive peaks, it is also about deep valleys, sparkling glacial lakes, powerful waterfalls and stunning rock formations. Each trail is a journey to a new natural wonder.
Ideal for hikers and outdoor adventure enthusiasts, its many trails wind through mountain, forest and meadow landscapes, offering experiences to suit all abilities and tastes.
In addition to its natural beauty, Sangay National Park offers a unique opportunity to experience the rich indigenous culture of the region. You will have the opportunity to meet the locals, taste the delicious local cuisine and even participate in traditional ceremonies: a deep immersion in Ecuadorian culture!
Sangay National Park is a destination of choice for nature lovers and adventurers in search of authenticity. From its breathtaking scenery, diverse flora and fauna, exciting outdoor activities and enriching cultural experiences, the park offers a complete experience that will be remembered for a long time. Whether you are a seasoned hiker, a wildlife lover or just a curious traveller, Sangay National Park promises an unforgettable adventure in the heart of wild Ecuador.
LATAM NEWS Riobamba: the heart of Ecuador   In Ecuador, heritage sites occupy a central place in daily life, as the history, customs, traditions, gastronomy and charm of the local population offer authentic travel experiences. A fine example is Riobamba, which offers...
read more