Santiago de Chile airport's new terminal opens
Since Monday 28 February, international flights have been transferred to the new terminal at Santiago de Chile airport. Chilean President Sebastián Piñera inaugurated a new international terminal at Santiago's Arturo Merino Benítez Airport, the country's largest, on Saturday after months of delay and a billion-dollar investment. Operator Nuevo Pudahuel is requesting an extension of the concession due to the pandemic-related revenue freeze and government travel restrictions, which are still in effect today.
"The new facilities provide a new gateway to foreign countries and increase the airport's capacity from 13 to 38 million passengers per year," said Chilean President Sebastián Piñera – who will leave office on 11 March – at the inauguration of the new international terminal at Santiago International Airport.
The new facilities represent an investment of one billion dollars, with four new walkways, 45 boarding gates, 96 check-in stations and a total of 66 additional border control booths.
"We are helping to make commercial aviation easier to use, more economical and open up air travel to more people," said President Piñera.
In addition, almost 7,000 additional parking spaces, an amphitheatre for 250 people and an exhibition centre will be put into operation.
According to information provided by the airport authorities, 13 airlines have already moved their operations to the new terminal: Aerolíneas Argentinas, Air Canada, Iberia, KLM-AirFrance, JetSmart, United Airlines, Aeromexico, American Airlines, Avianca, British Airways, Copa Airlines and Sky Airline and finally LATAM and Delta Air Lines.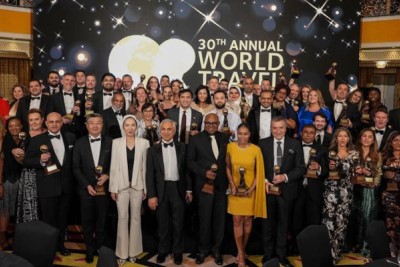 LATAM NEWS World Travel Awards 2023: Chile and Peru shine on the world stage Latin America continues to establish itself as a leading tourism destination, as the results of the 30th World Travel Awards show. At the ceremony held in Dubai on December 1, Peru and Chile...
read more