Sian Ka'an: Where the sky meets the earth in Yucatán
Located on the east coast of the Yucatán peninsula, some twenty kilometres from Tulum, the Sian Ka'an Biosphere Reserve is a treasure trove of biodiversity. Its name, which means "where the sky was born" in Mayan, reflects the natural beauty and cultural richness of this region.
The splendour of nature
Covering more than 652,000 hectares, Sian Ka'an is a jewel box of diversity. It is home to nine distinct ecosystems, from dense tropical rainforests to lush mangroves and dazzling coral reefs. More than 100 species of animals, including jaguars, pumas, howler monkeys, tapirs, manatís, crocodiles, dolphins and pecarís; 300 species of birds and 1,000 types of plants find refuge here.
The region has a unique system of underground freshwater rivers that connect the cenotes (natural wells) and petenes (islands of forest in the marshes), and the coast, with its crystal-clear turquoise waters, offers heavenly scenery.
A rich cultural heritage
The richness of Sian Ka'an is not limited to its biodiversity. The region is home to 23 archaeological sites, some of which date back to the 5th century A.D. Muyil, with its stepped pyramid, is the largest and most visited. Once part of the Mayan trade route, it now offers breathtaking panoramic views of the region.
The challenges of conservation
The beauty of Sian Ka'an is fragile. Threatened by erosion, climate change and human activity, the region requires constant attention. Fortunately, thanks to UNESCO recognition in 1987 and conservation efforts, measures are being put in place to protect this natural treasure.
Visiting Sian Ka'an
Discovering Sian Ka'an is an unforgettable experience. Boat trips offer breathtaking views of the flora and fauna, while guided tours enrich the discovery with historical and cultural insights. For total immersion, some even choose to stay here, falling asleep under the stars and waking up to birdsong.
Much more than just a tourist excursion to Mexico, a visit to Sian Ka'an is a journey through time and a lesson in the importance of conservation. As the world continues to evolve rapidly, visiting places like this reminds us of the value of preservation and the importance of harmonious co-existence with nature, and is a symbol of hope and a commitment to a sustainable future.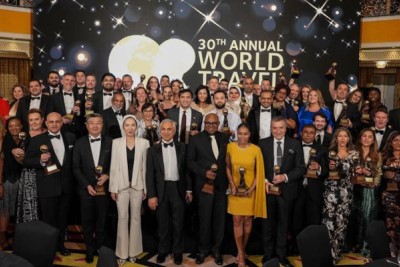 LATAM NEWS World Travel Awards 2023: Chile and Peru shine on the world stage Latin America continues to establish itself as a leading tourism destination, as the results of the 30th World Travel Awards show. At the ceremony held in Dubai on December 1, Peru and Chile...
read more