The Michelin Guide will make its comeback in Brazil in 2024
The renowned Michelin Guide has announced its return to Brazil, promising updated restaurant selections for the flagship cities of Rio de Janeiro and São Paulo. These new stars will be revealed in March 2024.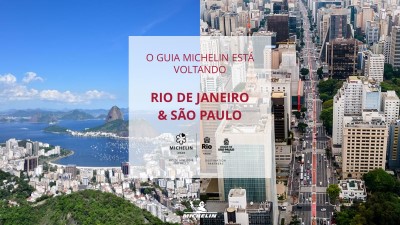 After suspending its activities in Brazil at the end of 2020, mainly due to the pandemic, the Michelin Guide, the global symbol of gastronomic excellence, is preparing to once again illuminate the Brazilian culinary landscape. Thanks to the support of the municipalities of Rio de Janeiro and São Paulo, the guide is once again preparing to showcase the country's exceptional culinary talents. Gourmets will be able to discover these new recommendations exclusively in digital format, via the Michelin Guide's website and free application.
Restaurants in both cities will be assessed according to the tried and tested Michelin Guide criteria, which were introduced in Brazil in 2015. These criteria include the quality of ingredients, mastery of culinary techniques, harmony of flavours, the chef's unique signature, and consistency between the menu and regular visits. The Guide's inspectors, who come from a variety of backgrounds, are already in action, ready to unearth the country's rare gastronomic gems.
Gwendal Poullennec, International Director of the Michelin Guide, said: "We are delighted to announce the resumption of our gastronomic activities in Brazil. The unwavering support of the cities of Rio de Janeiro and São Paulo has been essential in relaunching our selections. We look forward to presenting our next edition in March 2024."
Tourism officials from both cities also expressed their enthusiasm. Daniela Maia, from Rio de Janeiro, and Rodolfo Marinho, from São Paulo, both stressed the importance of gastronomy to the cultural identity of their cities.
The return of the Michelin Guide to Brazil is more than just recognition of the country's culinary excellence. It is an affirmation that Brazil, and more broadly Latin America, is a major player on the world gastronomic scene. Following the recent announcement that the Michelin Guide will be launched in Argentina in November 2023, it is clear that Latin America is continuing to assert itself as an essential culinary destination. These announcements promise rewarding gastronomic experiences, and well-deserved recognition for the region's talented chefs.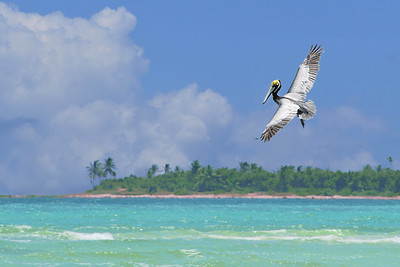 DESTINATIONS Sian Ka'an: Where the sky meets the earth in Yucatán Located on the east coast of the Yucatán peninsula, some twenty kilometres from Tulum, the Sian Ka'an Biosphere Reserve is a treasure trove of biodiversity. Its name, which means "where the sky was...
read more