The Rota Verde Azul: The tourist route that is redefining the Brazilian coastline
The Rota Verde Azul is a tourism initiative officially launched on 31 August 2023 that aims to unite four emblematic destinations between the coasts of Rio de Janeiro and São Paulo: Angra dos Reis, Paraty, Ubatuba and Ilhabela. This tourist route is the result of collaboration between the Conventions & Visitors Bureaux of the destinations concerned.
The Rota Verde Azul is a veritable mosaic of landscapes. With more than 2,200 beaches and 365 paradise islands, all enveloped by the lush Atlantic forest, this route is an invitation to escape, a showcase of biodiversity.
The ambition of the Rota Verde Azul goes beyond simply being a tourist attraction. It aims to merge these four municipalities into a single destination, offering travellers a rich and diverse experience. Whether it's swimming in hidden waterfalls, diving to explore the seabed, rock climbing, bird watching or hiking, each activity promises total immersion in nature. And for those seeking a cultural immersion, the itinerary reveals a rich history and internationally renowned gastronomy.
The Rota Verde Azul will be showcased internationally at the International Tourism Fair (FIT) in Buenos Aires from 30 September to 3 October. With features that rival global destinations such as France's Côte d'Azur, the Caribbean and the Californian coast, this route aspires to become a benchmark for tourism. In addition, a dedicated website has been launched to bring together all the information needed to promote this new initiative.
Klauber Valente, President of the Angra dos Reis & Ilha Grande Convention Bureau, points out that although these destinations have similar characteristics, they also have their own specific features. The aim is to create synergy between these cities, bringing together entrepreneurs, businesses and the tourism sector.
The Rota Verde Azul is a promising initiative, offering visitors a rich and diverse experience that will showcase the natural and cultural beauty of these magnificent Brazilian destinations.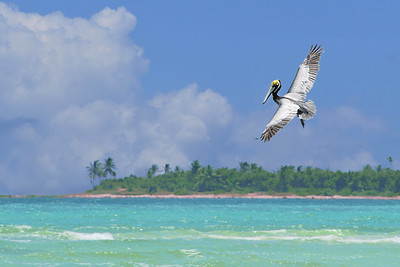 DESTINATIONS Sian Ka'an: Where the sky meets the earth in Yucatán Located on the east coast of the Yucatán peninsula, some twenty kilometres from Tulum, the Sian Ka'an Biosphere Reserve is a treasure trove of biodiversity. Its name, which means "where the sky was...
read more