The date for the resumption of international flights in Peru has not been set
As opposed to last week's statement by Transport Minister Carlos Estremadoyro announcing a gradual resumption from October 1, this Sunday, September 6, the Vice Minister of Public Health, Luis Suárez, said it was not yet time to reactivate domestic tourism and international flights until the transmissibility of COVID-19 is reduced in Peru.
The Peruvian government is currently in consultation with the foreign ministries of several countries to establish which air links could be operated, as the reactivation of these depends on the opening of the borders of each state.
Transport Minister Carlos Estremadoyro said: "We are making arrangements for international flights to take place; airlines should prepare in advance so that they can begin operating after being virtually paralysed for a long time. What we are now discussing are the conditions under which this service should be resumed, in order to avoid passengers arriving with the coronavirus".
For his part, Suárez stressed that: "It is not yet time, I know it is difficult, I know that we have to revive the economy, but we have to protect the population, especially in the most remote areas of Peru where the pandemic has not yet reached its peak, and not become vectors of the spread ourselves".
With the consensus requiring travellers arriving in Peru to have a certificate that is negative on the Covid-19 test, current discussions are also based on the period of validity of the document, which should be between three days and one week after it is issued.
According to the Minister of Foreign Affairs, the first air links once the recovery begins will in principle be between the United States, Mexico, Spain, Chile and Brazil, which have already opened their borders, but the number of flights should be limited, both because of demand and the health emergency: "In some cases, it is the demand itself that determines the number of flights, in others we will establish restrictions because of a health control problem".
The head of the Ministry informed that health protocols for international flights are being defined, and once they are established, airlines will have time to adapt them. However, the marketing of tickets should start in the next few days.
While waiting for a return of tourism, the government will invest in promotion and assistance to the sector, so that international travellers do not lose sight of Peru as a destination in the years to come.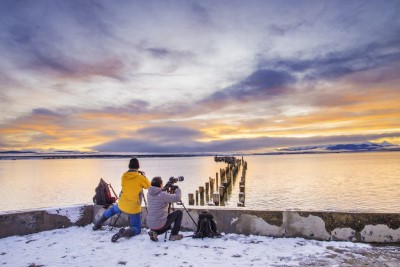 LATAM NEWS Sernatur launches the "Turismo todo el año" campaign in the Magallanes region and in the Chilean Antarctic With the aim of extending the season and boosting tourism during the autumn and winter seasons, the Chilean tourism promotion agency (Sernatur) of the...
read more