3 Latin American cities ranked in the top 10 most hospitable destinations in the world
Booking.com presents the winners of the 2023 Traveller Review Awards and the most hospitable destinations. The city of Ushuaia ranked seventh worldwide and was the top destination in Latin America, followed by Porto de Galinhas in Brazil and Mexico City.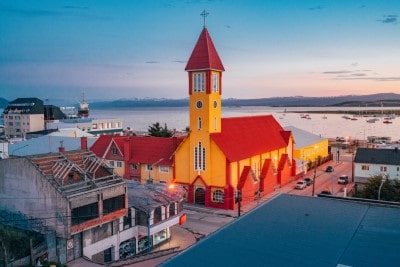 Ushuaia, known as the "city at the end of the world", is located in the province of Tierra del Fuego. Its main attractions include the Tierra del Fuego National Park, Cerro Castor, the Beagle Channel, the Blue Lagoon, the Martial Glacier and the city itself, which is already a major attraction. With options for all seasons, the destination continues to position itself for local and international tourism.
Porto de Galinhas, Brazil

In Porto de Galinhas you will find beautiful beaches with clear sand and crystal clear waters. Not for nothing is it one of the best destinations to enjoy the authentic Brazilian beach culture. It is a perfect destination to relax and have a good time with your family. Porto de Galinhas is also home to natural, turquoise pools surrounded by coral reefs where tropical fish gather at low tide. One of the best ways to witness this phenomenon is to board a 'jangada' (a traditional sailing fishing boat) for a deep-sea dive. This destination has a number of lively restaurants and bars in town, with churrascarias (barbecues) and a fantastic selection of seafood, so it can also be considered a foodie's paradise.

Mexico City is steeped in history and culture, making it a perfect destination to explore in Mexico. Its eclectic neighbourhoods are full of tourist attractions, from museums and ancient relics to extensive parks and art galleries. Mexico's capital is also home to several UNESCO World Heritage Sites, including the city's historic centre, which can be explored easily on foot. There are also plenty of opportunities to sample traditional Mexican cuisine, such as tacos and quesadillas, accompanied by drinks such as mezcal and tequila, as the city offers a wide range of 'cantinas' (local bars), street food stalls and upmarket restaurants. For more culture outside of the city, there are many possibilities for excursions, for example to the archaeological complex of Teotihuacan or the World Heritage site of Xochimilco.
The world's most hospitable destinations in 2023
As travel picks up in most parts of the world, Booking.com's eleventh Traveller Review Awards recognise travel providers in 220 countries and territories for their commitment to service excellence and hospitality throughout the year. Based on more than 240 million verified customer reviews on Booking.com, 1,364,415 accommodations, 230 car rental companies and 58 airport taxi providers received a Traveller Review Award 2023.
This year, the world's most hospitable destinations span five continents and include coastal gems, rural destinations surrounded by outstanding natural beauty and a bustling Latin American metropolis. All of these places have been identified based on the percentage of accommodation that has received the Traveller Review Award 2023 and can be a great source of inspiration for future travel.
THE MOST HOSPITABLE CITIES IN THE WORLD IN 2023
Polignano a Mare, Italy
Hualien, Taiwan
San Sebastian, Spain
Dresden, Germany
Klaipėda, Lithuania
York, United Kingdom
Ushuaia, Argentina
Porto de Galinhas, Brazil
Mexico City, Mexico
Gold Coast, Australia
A more sustainable experience for the travel community
Nearly one in ten award-winning accommodations worldwide (122,095) have also received the Sustainable Travel label for their commitment to the environment. In fact, accommodation with the Sustainable Travel label is three times more likely to receive a Traveller Review Award 2023 than accommodation without the label. Of all the accommodation types awarded this year, hotels have the highest percentage of sustainable travel programmes (15%).
Source: Booking.com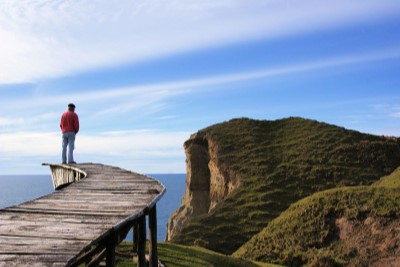 CULTURERegenerative tourism: Travelling in Latin America with a positive impactAt its core, travel is a quest for discovery, escape and connection. But at a time when sustainability is at the heart of global concerns, a new form of tourism is emerging that goes beyond...
read more