American Airlines to eliminate first class on international flights
American Airlines has confirmed plans to eliminate first class seats on its international flights and replace them with more business class seats.
Some of the new seats on long-haul international flights will be called "Flagship Suites" and will feature seats that can be converted into beds and doors for more privacy.
The change was announced last month and reconfirmed Thursday at an investor conference by Vasu Raja, the company's chief commercial officer, who said the change was in response to customer demand for business class over first class on international flights.
"The quality of the business class seat has improved so much. And frankly, by removing -first class-, we can offer more business class seats, which is what our customers want most or are most willing to pay for," Raja said.
Most aircraft used on domestic routes, including almost all single-aisle jets, will continue to have the standard first-class seats at the front of the aircraft. While they have more legroom and can recline more than economy seats, they do not lie flat.
"It's mostly a name change. Most airlines' business class is what we would have called first class 20 years ago," said Mike Boyd, an airline consultant.
Many planes used on American's international flights have already dropped the seats designated as "first class," offering instead business class, premium economy seats that are slightly wider than standard economy seats, as well as economy seats that fill most of the cabin.
Rival airlines Delta and United also dropped the first class designation on their international flights several years ago in 1998 and 2016, respectively, in favor of a more luxurious business class offering.
Source : CNN Business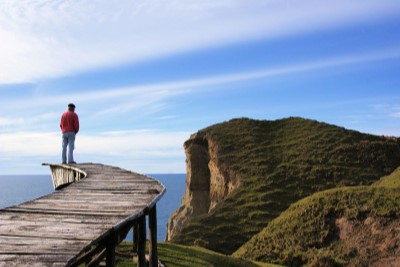 CULTURERegenerative tourism: Travelling in Latin America with a positive impactAt its core, travel is a quest for discovery, escape and connection. But at a time when sustainability is at the heart of global concerns, a new form of tourism is emerging that goes beyond...
read more