Chile simplifies entry requirements for foreigners from 1 September
Tourists entering the country will no longer have to fill in the C19 form, while the vaccination certificate of the country of origin will be accepted.
As a result of a joint effort by the authorities of the Ministry of Health, the Ministry of Economy and the Undersecretariat of Tourism, the Chilean government has announced that the entry requirements for non-resident foreigners wishing to visit the country will be simplified.
From 1 September, tourists aged 18 and over travelling to Chile will have to present proof of vaccination issued in the country where they were vaccinated. This proof of vaccination, together with an identity document, will act as a mobility card.
This means that, for example, a tourist will be able to enter a hotel or restaurant by presenting proof of vaccination from his or her country and his or her identity document, which means that it will no longer be necessary for the foreign tourist to go through the vaccination approval procedure.
In the event that the person does not have their country's vaccination schedule, they must present a negative PCR test result within 48 hours of departure in order to enter Chile.
For travel within Chile, the non-resident traveller will be able to present proof of vaccination and an identity document, such as the equivalent of a Mobility Pass, or a negative PCR test within the last 48 hours. Minors under the age of 18 are exempt from all entry requirements.
Finally, in order to make entry into Chile more efficient, travellers will no longer have to present specific insurance covering the risks of COVID-19, nor fill in the C-19 declaration on honour, since the traceability of travellers will be carried out with information from the border control (PDI).
For more information Click here
Source: TradeNews Chile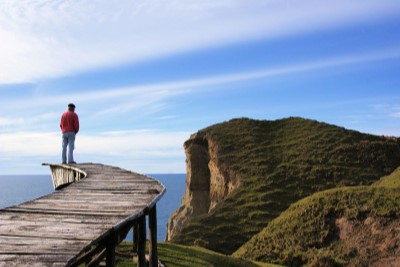 CULTURERegenerative tourism: Travelling in Latin America with a positive impactAt its core, travel is a quest for discovery, escape and connection. But at a time when sustainability is at the heart of global concerns, a new form of tourism is emerging that goes beyond...
read more