Colombia presents its tourism offer at the WTM in London
ProColombia has set up an important stand at the World Travel Market in London, one of the most important tourism events in the world, which takes place over three days in the British capital.
"We have come to London to attend one of the most important tourism fairs. We are meeting with 18 entrepreneurs and two destinations: Buenaventura and San Andrés. We are looking to increase business and travellers," said Gilberto Salcedo, vice-president of Procolombia in charge of tourism,
Colombia will present its sustainable tourism offer to international buyers. The delegation of 20 Colombian entities will make emerging destinations visible and attract new visitors from European source markets.
The Colombian proposal divides the country's territory into six major tourism regions: Greater Colombian Caribbean, Colombian Eastern Andes, Colombian Western Andes, Colombian Massif, Colombian Pacific and Amazon-Orenoquia, with which it seeks to make visible emerging destinations and territories that have been transformed thanks to the peace agreements and that, in turn, are very attractive to the international traveller. These new destinations focus on ecotourism, contact with local communities and sustainable tourism.
Gilberto Salcedo also spoke about the possibility for foreigners to stay in Colombia: "We have conditions such as the new visa for digital nomads that allows a foreigner to stay up to two years in Colombia with a few easy requirements, spending holidays and working while generating income in their country and in Colombia is an asset".
Currently, the UK is the fifth largest emitter of travellers to Colombia from Europe (19th in the world in 2021).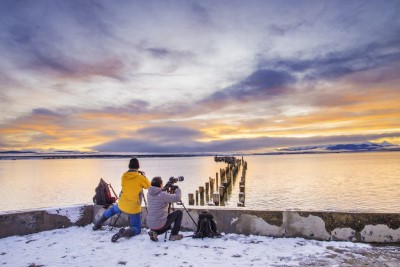 LATAM NEWS Sernatur launches the "Turismo todo el año" campaign in the Magallanes region and in the Chilean Antarctic With the aim of extending the season and boosting tourism during the autumn and winter seasons, the Chilean tourism promotion agency (Sernatur) of the...
read more