Embratur and ApexBrasil relaunch the Brazilian country brand
"Marca Brasil" will be used in actions to promote the country's tourism and trade abroad.

Marcelo Freixo, president of EMBRATUR, the Brazilian agency for the promotion of international tourism, emphasised that the Brazil brand is back, during an event held in Brasilia, which was attended by professionals from the tourism sector, as well as federal and state government authorities and numerous parliamentarians from all over the country.
For her part, the Minister of Tourism, Daniela Carneiro, who was also present at the ceremony to relaunch the brand, reiterated the use of the symbol that was designed to be the brand of Brazil, with the "s", as opposed to the brand of the previous government, with the "z", to promote the country in the international market.
For Marcelo Freixo :" it is a symbol that marks the reconstruction of Brazil and Embratur. It is a message to the world that the country of sustainability, diversity and respect is back."
Created by designer and illustrator Kiko Farkas and last updated in 2010, the Brazil brand is the result of the Aquarela Plan, the first international marketing plan to promote Brazil abroad.
The president of Embratur explained that the Brazil brand represents the colourful identity of Brazil. From its conception, it has adopted the green of the forests; the yellow of the sun, light and beaches; the blue of the sky and waters; the red of popular festivals, and the white of clothing and religion. The symbol, in addition to carrying in its essence the natural and cultural attributes that Brazil offers, also explores the aspects of modernity and diversity associated with the country.
COMMERCIAL USE
The Brazil trademark will represent the country in the trade of goods and services for export. In the field of tourism, the brand will again be used in the country's promotional publications and by all professionals in the sector: airlines, tour operators and travel agencies, hotels and hostels, as well as in a wide range of events in Brazil and around the world. A new website accessible to all will soon be online.
Source: EMBRATUR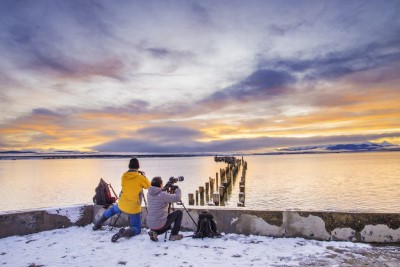 LATAM NEWS Sernatur launches the "Turismo todo el año" campaign in the Magallanes region and in the Chilean Antarctic With the aim of extending the season and boosting tourism during the autumn and winter seasons, the Chilean tourism promotion agency (Sernatur) of the...
read more