Jaime Benítez appointed National Director of Sernatur in Chile
The President of the Republic of Chile, Gabriel Boric, has appointed Jaime Cristóbal Benítez Villafranca as the new National Director of the National Tourism Service of Chile (Sernatur).
Jaime Benítez is a tourism business administrator from the Universidad Austral de Chile and holds a master's degree in Sustainable Management of Tourism Destinations and Products from the Andrés Bello University. He is a specialist in the sustainable management and development of tourism destinations and products and has more than 15 years of experience in the public and private sector, as well as teaching experience in the field of innovation in public and private universities.
The new national director of Sernatur, said that "our main task will be to continue to promote the recovery of tourism and its strengthening in the face of the challenges we are facing. To do this, we will follow the guidelines of the government, the Ministry of the Economy and the Undersecretariat of Tourism, where decentralisation and work with the regions have a central role, and we will maintain the articulation with the public and private sectors, listening to the different actors that allow us to consolidate sustainable tourism".
Jaime Benítez has been an executive of Astronómica Chile, the astronomical tourism cluster of the Coquimbo region, head of the secretariat of communal planning of the municipality of Primavera, head of marketing of Sernatur de Maule and head of the experiences and destinations/tourist infrastructure units of the under-secretariat of tourism, among other positions. Prior to his appointment, he was director of the Association of Hotels and Tourist Services of Torres del Paine.
"We know that it is important to deepen what has been done so far, supporting micro, small and medium tourism enterprises, improving connectivity, promotion and safety of our visitors, also projecting the development of the industry, addressing the new trends of the post-Covid-19 market and taking care of the effects of climate change in our sector", added the new leader of Sernatur.
Source: Sernatur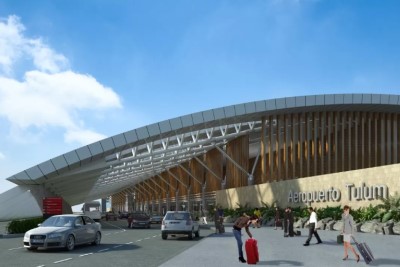 LATAM NEWS Tulum airport due to open before the end of 2024 Tulum, the famous paradise town in the Mexican Caribbean, is about to embark on an ambitious project: the construction of a brand new international airport. This initiative, one of President Andrés...
read more