Latin America's 50 Best Restaurants 2022 list revealed
The 2022 list of Latin America's 50 Best Restaurants was unveiled at the first physical ceremony since 2019, held on Tuesday evening in Mexico's Yucatan province.
Virgilio Martínez and Pía León's Central restaurant in Lima, Peru, tops the list of Latin America's 50 Best Restaurants. This makes it once again the best restaurant in Latin America and the best restaurant in Peru for 2022. The two chefs are present a total of three times, as their restaurants Kjolle and Mil are also in the ranking, in 8th and 44th position respectively.
Central was joined on the podium by Don Julio (No. 2) from Buenos Aires, also named the best restaurant in Argentina, and Maido (No. 3) from Lima.
Central was also named The Greatest Restaurant in Latin America 2013-2021 in the unique retrospective list of Latin America's 50 Best Restaurants: Pasado y Futuro, having also been named #1 in 2014, 2015 and 2016.
A total of 21 destinations made the list this year, with Buenos Aires and Lima leading the way with eight restaurants each on the list, followed by São Paulo with seven and Mexico City with five.
Special awards:
A number of special awards were also presented on the night, recognising the excellence of chefs, restaurants and sommeliers:
The Gin Mare Art of Hospitality Award went to Oteque, Rio de Janeiro;- Ecuador's Pía Salazar de Nuema in Quito was named Best Pastry Chef in Latin America;
Pablo Rivero, sommelier and owner of Don Julio in Buenos Aires, was named best sommelier in Latin America;
Jonatan Gómez Luna of Le Chique in Cancún won the Estrella Damm Chefs' Choice Award, an award given by his fellow chefs;
Debora Fadul of Diaca in Guatemala City won the Flor de Caña Sustainable Restaurant Award.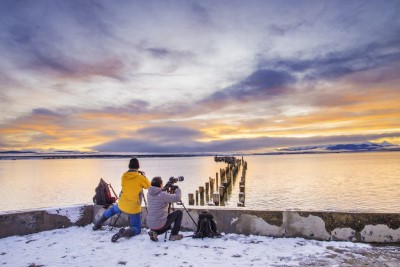 LATAM NEWS Sernatur launches the "Turismo todo el año" campaign in the Magallanes region and in the Chilean Antarctic With the aim of extending the season and boosting tourism during the autumn and winter seasons, the Chilean tourism promotion agency (Sernatur) of the...
read more