Iván Eskildsen, Minister of Tourism of Panama / General Administrator of the Panama Tourism Authority
Visit Latin America: What is the current situation of tourism in Panama?
Since Panama opened its borders to passengers, thanks to the success of the vaccination programme implemented by the health authorities, the country has begun to recover its economy.
This has resulted in the arrival of major airlines such as Air Europa, which recently resumed flights to the Panamanian isthmus with its best Boeing fleet, but also charter flights from Canada with Air Transat and Sunwing airlines, both of which had 12 flights scheduled in December; the arrival of cruise ships in the country's main ports and in particular in the new Panama cruise port, which has the capacity to accommodate two ships of more than 4,500 passengers each; the holding of international events in the recently inaugurated Panama Convention Centre, with more than 17 events planned for 2022.
VLA: What targets have you set in terms of visitors for the next 3 years?
From 2022 onwards, the Sustainable Tourism Master Plan foresees a realistic scenario of 2.3 million tourists coming to Panama annually.
VLA: Can you summarise in a few lines what the SUSTAINABLE TOURISM MASTER PLAN consists of?
The plan aims for Panama to be recognised as a world-class sustainable tourism destination, for its extraordinary wealth and diversity, its natural and cultural heritage, and for the quality of its services. This document, with which Panama has succeeded in reimagining its sustainable and conscious tourism, is closely linked to the Colmena Plan, one of President Laurentino Cortizo's flagship projects, which aims to improve the quality of life of our country's poorest communities.
VLA: How does responsible and sustainable tourism manifest itself in the MAESTRO PLAN?
After 13 years of developing the last Sustainable Tourism Master Plan (2007 – 2020), Panama is reimagining its tourism model with the update and implementation of the Sustainable Tourism Master Plan (2020 – 2025), a roadmap for the decentralised development of the tourism industry and in which the country's differentiated offer is highlighted.
The document contributes to the creation of jobs, the fight against poverty and inequality, implementing the TCI (Tourism-Conservation-Research) economic model, which after more than 20 years has been reactivated and incorporated in this plan update, with the new vision for 2025: "To be recognised as a world-class sustainable tourism destination, thanks to the extraordinary richness and diversity of its natural and cultural heritage, and the quality of its services".
According to the CCI's approach, the quality of a destination's natural and cultural attractions defines its competitive strength, in large part because they are very difficult to replicate. And each element of heritage (cultural or natural), is meaningful both for its intrinsic elements, and for the history of those who have participated in the maintenance of that landscape or in the making of the object observed: it is proposed to have a scientific explanation of the resource in order to make the most of it.
Hence the importance of focusing efforts on the conservation of these resources and on research projects to keep them attractive. All this happens, moreover, in a context where the consumer (SUN PLUS, according to the terminology of the model) is looking for just that: experiences beyond the sun/beach or basic visits. The term "more" refers to the additional quality that consumers demand (since 1999) from cultural and natural resources to justify their trips. It is therefore essential that the interaction between the three areas of the model is well articulated and provides mutual benefits in a sustainable way over time:
– Tourists who have a positive experience of their visit to attractions (natural, cultural, historical, etc.) will generate a positive economic impact for the destination, including for the managers of these resources and the researchers;
– Researchers contribute their findings, which ensures that the destination remains attractive, with more memorable features;
– Conservation managers benefit from increased funding and a better image for their projects, which ensures better safeguarding of resources.
In line with the sustainable tourism trends of our time, the plan helps to improve the correlation between tourism-led economic development and community and environmental well-being. The different elements that make up the Panamanian offer, from the landscape to the natural and human resources, have a new and greater coherence if they are integrated into the concept of a heritage route, emphasizing the most remarkable characteristic of the Panamanian territory and society: its capacity to function as a route since time immemorial.
Thus, each site of heritage interest, building or landscape included in a route should be at the centre of a commercial tourism activity, a site conservation activity (with the participation of the local population, who would thus benefit from the commercial activity) and a research activity (which tourism revenues could finance in whole or in part) in order to better understand the resource.
VLA: What are the main achievements you have already made?
"Live for more: a new tourism brand platform that will be maintained consistently over time.
This year we have reached a fundamental step for a consistent positioning in the target markets (United States, Canada, Colombia, Brazil, Costa Rica, Argentina, France, Germany and Spain), the launch of the new Panama tourism brand platform, anchored on the concept "Live for more" that connects Panama and its tourism offer to the conscious traveller, a market of 500 million travellers interested in authentic destinations and in leaving a positive impact in the countries they visit.
With this launch, we begin an unprecedented process for the tourism industry in Panama, with a marketing platform that will remain over time and allow us to promote Panama internationally in a continuous and consistent manner. All this is based on the ATP Sustainable Tourism Master Plan, our roadmap.
Since its official launch on 29 September, "Vive por más" has reached over 17.7 million users on the YouTube platform.
We maintain Panama's 24/7 presence in our target markets through digital campaigns and international marketing and PR actions that keep it relevant. Thanks to this strategy, we have managed to appear in important international media such as Condé Nast Traveler and Travel+Leisure.
Panama has also positioned itself as a leading destination in the region for congresses, conventions and incentive travel (MICE), thanks to its connectivity, accessibility, hotel facilities, meeting spaces and diversity of tourist attractions for groups.
We have contributed to Panama's positioning in this important tourism segment through the Incentive Plan, where we have managed to attract 25 international events and we maintain more than 60 active requests for events between 2022 and 2027.
We can also announce that Panama will host FIEXPO Latin America 2022, 2023 and 2024, the most important meeting tourism show in the region.
VLA: What message would you like to send to the tourism industry?
In the midst of an unprecedented global crisis, which has hit the tourism industry hard, forcing it to distance itself and restrict free passage, we have taken advantage of the situation to analyse ourselves in depth and reorganise. As we did together, the private and public sector, we were able to overcome the worst of this crisis in unity. Now that the restrictions have been lifted, we face a huge challenge: to reposition ourselves as an industry, as a brand and as a unique destination. We have no doubt that we will achieve these goals, and we are already seeing the results.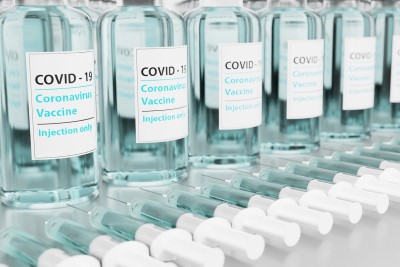 LATAM NEWS COVID-19: Vaccination update in Latin America (Last update 13/06/2022) Since the first vaccination administered in Latin America on December 24, 2020 in Mexico, vaccination campaigns continue, let's take stock country by country on their progress. It is...
read more