Peru's pavilion awarded at Expo 2020 in Dubai
The Peru Pavilion at Expo 2020 in Dubai has won the World Expo Awards in the People's Choice Awards category among 192 others.
More than 1.4 million visits have been recorded to the pavilion since its inauguration on 1 October 2021.
The award, presented by the trade magazine Exhibitor, is the result of a worldwide public vote, held both virtually and in the pavilion itself.
Peru's Minister of Foreign Trade and Tourism, Roberto Sanchez, said that this was a very important recognition of the efforts undertaken by the sector over six months, especially because it is the appreciation of the international public that has shown its predilection for the magnificent pavilion of Peru.
"This valuable award fills us with pride and encourages us to continue presenting the best of our country at Expo 2020 in Dubai, so that the world can continue to discover Peru's cultural treasures, its rich multicultural identity and its fantastic biodiversity", said the Minister.
During Expo Dubai 2020, many Peruvian personalities from the world of gastronomy, culture and the arts came together and demonstrated their talents in events organised in the pavilion to raise the name of Peru.
Amora Carbajal, executive president of PromPeru, emphasised that the pavilion was an important commercial contact point for tourism and exporting SMEs from all Peruvian regions, so that they could promote unique tourist destinations and a great exportable offer, thus stimulating their internationalisation process.
Source: PromPeru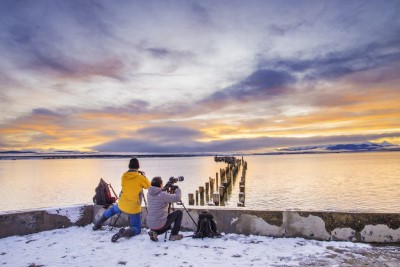 LATAM NEWS Sernatur launches the "Turismo todo el año" campaign in the Magallanes region and in the Chilean Antarctic With the aim of extending the season and boosting tourism during the autumn and winter seasons, the Chilean tourism promotion agency (Sernatur) of the...
read more