Reopening of international flights to Colombia
On September 19, a flight from Fort Lauderdale to Cartagena de Indias inaugurated the resumption of international commercial air routes. After more than six months of downtime and strict confinement in the country that ended only in the first two weeks of September, the airlines are preparing for a gradual return of passengers.
Operations on domestic routes – reopened since September 1 – have recorded 1,300 flights and more than 123,500 passengers, which allowed for the testing and validation of protocols for passengers, airports and airlines.
"This is a key step for the country, which must move towards reactivating the tourism industry in a safe, regulated and coordinated manner. Restoring international air connectivity was one of the strategic actions we implemented at ProColombia. Since the beginning of the pandemic, we have been working with the airlines to coordinate their return and develop promotional plans to boost their sales. With strict protocols that guarantee the safety of travelers, we hope that neighboring countries will visit our destinations with confidence and have the best experiences," explained Flavia Santoro, President of ProColombia.
Initially, 4 airports are authorized to operate, in addition to the one of Cartagena de Indias, we must add those of the cities of Cali, Rionegro (which serves Medellín) and Bogotá.
The routes approved by the Colombian government in this first phase of reopening are the United States, Mexico, Dominican Republic, Brazil, Ecuador, Bolivia and Guatemala. However, other routes should be evaluated, depending on the operating capacity of the airports, the opening of other countries, the commercial interest of the airlines and passenger demand.
Regarding Europe, KLM announced the resumption of its Bogotá-Cartagena de Indias-Amsterdam route during the month of October.
The health measures for passengers are :
To present a negative result to the PCR test at the latest 96 hours before the scheduled time of travel, if the trip is to Colombia.
Verify and comply with the entry conditions required by the country of destination for leaving the national territory.
Arrive at the airport no later than 3 hours before the scheduled departure of the international flight.
In Colombian air terminals, the minimum distance of 2 meters must be respected.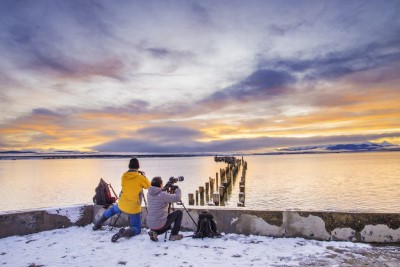 LATAM NEWS Sernatur launches the "Turismo todo el año" campaign in the Magallanes region and in the Chilean Antarctic With the aim of extending the season and boosting tourism during the autumn and winter seasons, the Chilean tourism promotion agency (Sernatur) of the...
read more