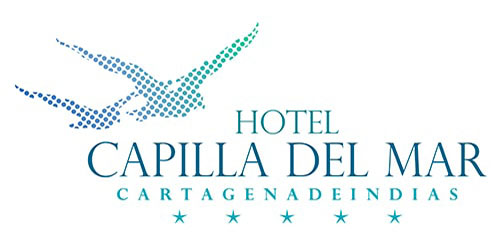 Located at Cartagena de Indias, Colombia and with the privilege of being by beachfront, we offer the best leisure and relaxation experience in the city. Enjoy the modern tourist area of Bocagrande, one of the most emblematic areas of the city; holding a variety of businesses like restaurants, bars, discos, nightclubs, in addition to the most important worldwide commercial trademarks.
A modern 5 stars hotel infrastructure and services ensuring perfect sleeping experience and gastronomy, offering tourists and executives, a warm and friendly experience, focused to details. Enjoy the charm and history of Cartagena's old area, just 10 minutes away from the hotel, being the airport only 15 minutes away from our premises.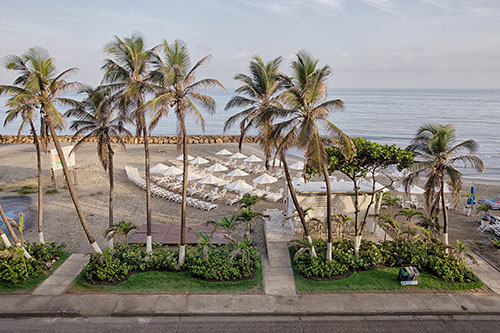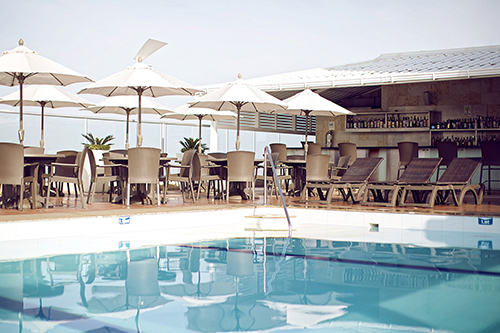 We strive to be creative and innovative throughout amazing details, we make every effort so our guests and customers experience cheerful moments.
As Capilla family, our warmth and availability generates unique experiences and feelings in those who choose us as their home in Cartagena.
Sunbathing at our comfortable pool sun tanning chairs is the perfect plan! During your stay our staff will be ready to serve all your needs and requirements, order refreshing coconut lemonade, a paradisiac piña colada, towels or a delicious snack. Enjoying the food and beverage service by the pool is exceptional, a wide range of snacks and grilled food are waiting for you.
Daily schedule: from 9:00 a.m. to 8:30 p.m.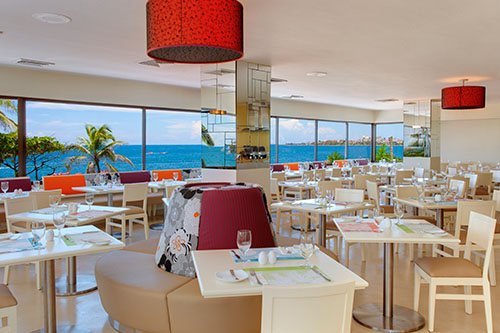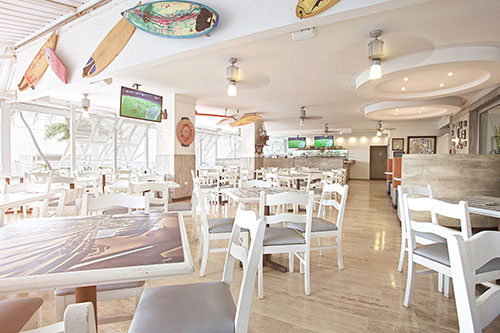 San Marino Restaurant Sport Bar
With a wide and varied gastronomy range, this is definitely the best meeting point for friends and families, in order to enjoy the most delicious contemporary, casual and seafood cuisine, in a beachside modern, amusing and refreshing atmosphere. In a quiet and fresh environment with excellent food and service, is indeed the ideal site to enjoy sunsets by the immense Caribbean Sea. Be sure to try their eleven different types of lemonades and pizza varieties.
Daily schedule: from 12: 00 noon to 11:00 p.m.
Cuisine: Contemporary, casual and seafood.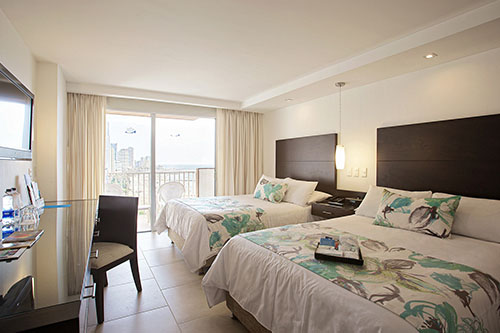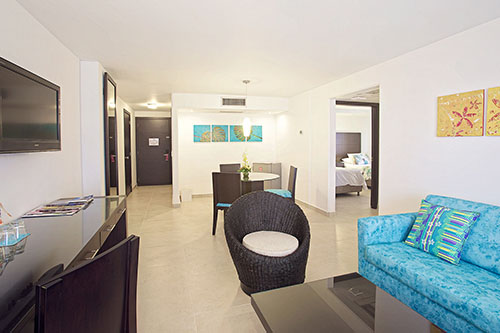 With an incredible view towards beaches at Cartagena de Indias, this bedroom roffers the space and comfort you need.
Perfectly designed for families or group of friends; it has the possibility to enable communications with another Superior room; and in some cases, with a Special Suite or Junior Suite.
Area: 44 M² | Suggested for: 1 a 3 personas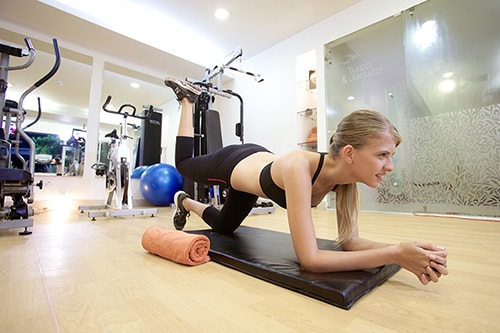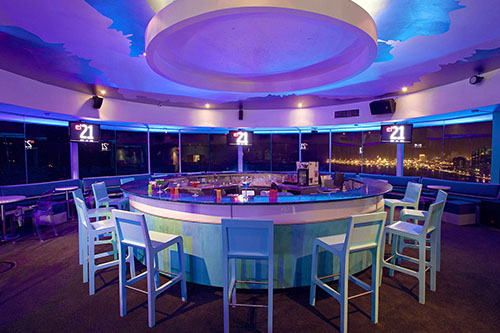 Our Fitness Center & Spa offers a full range of cardio and muscle toning equipment. It is the perfect setting for leisure, beauty and harmony, is the appropriate venue for relaxation and exercise routines.
Features spinning, toning and cardio zones, wet area with Jacuzzi and Turkish bath, massage cabins where you can enjoy facials, body treatments, aromatherapy, hydrotherapy, chocotherapy as well as many more pleasures.
CAPILLA DEL MAR HOTEL

ADDRESS

Bocagrande Carrera 1 N 8-12 Hotel Capilla del Mar, Cartagena de Indias, Colombia
CONTACT
 +57 (5) 6651140 / 6501500
 reservas@capilladelmar.com
 www.capilladelmar.com
NEWS
SERVICES
Room Service
Pool
Restaurant
Free High Speed Internet ( WiFi )
Beachfront
Fitness Centre with Gym / Workout Room
Bar/Lounge
Spa
Breakfast included