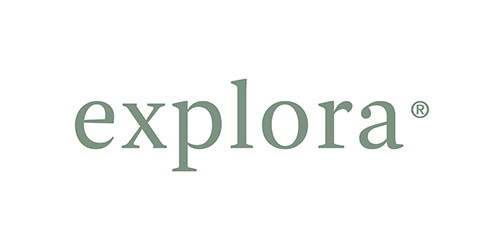 ATACAMA – PATAGONIA – RAPA NUI – SACRED VALLEY
Created in 1993, explora is a travel specialist company, holding and operating luxury hotels and premium nomadic journeys called Travesías, which cover 7 remote destinations in South America.
We offer a new way to travel, exploring exclusively the sites around, the essential of luxury and in a sustainable way.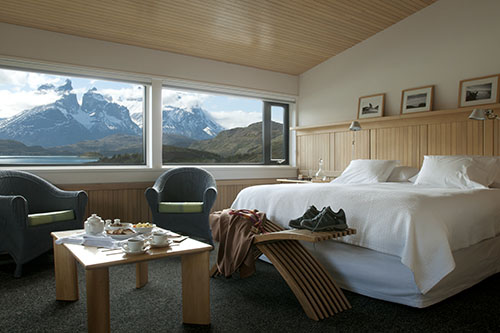 Our travel explorations make us unique, by being constantly seeking for new routes. This year, we offer more than 3,600 Km of routes and more than 100 different explorations by van, hiking, horse riding or mountain biking, with our bilingual expert guides.
Our hotels have been designed as starting points to exploring South America remote areas. Each hotel is a spot of beauty and features which makes it a unique location, such as Atacama desert, the heart of the Chilean Patagonia (Torres del Paine park), Easter Island, and Sacred Valley Peru.
News explora Chile : new explorations to discover Easter Island
Our explorations invite reflection, but also the awakening of the senses, emotions and physical activity.
Our mission is to explore our destinations in depth, drawing on what nature, history and culture have to offer. Driven by the desire to provide the best experience for our travelers, we have mapped out new routes and created new exploration options on Easter Island.
explora Patagonia: one of the best existing travel experiences
Our destination is part of the 2017 list of the 20 best travel experiences to live, according to Condé Nast Traveler. The Reader's Travel Awards lists countries, hotels and airlines according to criteria such as services offered, design and value for money. explora Patagonia is the only South American experience to feature in this ranking.
Your customers will be able to live this experience under the sign of excellence, invite them to discover explora Patagonia. They can explore mountains, lakes and millennial glaciers on foot or on horseback, right in the heart of Torres del Paine National Park.
Salta and El Chaltén Travesías: Cross the Andes between Chile and Argentina
Salta and El Chaltén Travesías are nomadic journeys during which we cross the Andes and travel some of the most remote roads in the world to explore incredible landscapes. These adventures can be done from Chile or Argentina and start or end in one of our hotels.
El Chaltén Travesía crosses the most beautiful regions of Patagonia, on both sides of the Andes, while Salta Travesía is a journey of contrasts between the greenery of the valleys of Salta and the most arid territory in the world: the Atacama Desert. The latter was included in Forbes' list of "The 9 most impressive hiking destinations in the world".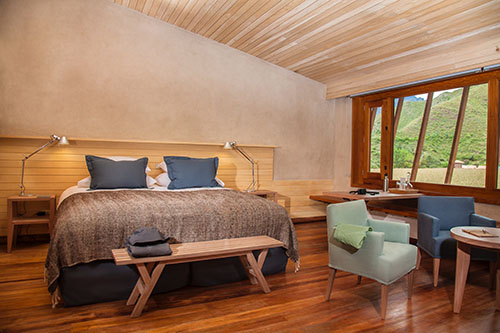 For us, the discovery goes well beyond the simple contemplation, over 20 years, we have been offering the opportunity to interacting with the nature and the culture from the places that we explore.
explora SACRED VALLEY:
Five reasons to book a stay in the Sacred Valley, Cusco.
explora Valle Sagrado: a journey in the heart of the former Inca empire
The New York Times included explora Valle Sagrado in its list of "52 Places to Visit in 2017". Today, we present what makes us unique.
A perfect base for exploring the Sacred Valley of the Incas
More than 20 explorations: What would you like to do?
A hotel full of history: long live heritage!
We take care of the whole experience: do not worry about anything!
Relax in a unique spa: Casa de Baños Pumacahua
EXPLORA HOTELS

ADDRESS

Américo Vespucio Sur 80, Piso 5. Santiago, Chile
CONTACT
 +56 2 2395 2800
Representative in Europe: Adrien Champagnat | + 56 9 881 447 65
 achampagnat@explora.com
 www.explora.com
NEWS
SERVICES
Pool
Restaurant
Free Internet
Free Parking
Bar/Lounge
Spa
Breakfast included