AMAZONIA – MACHU PICCHU – SACRED VALLEY – CUSCO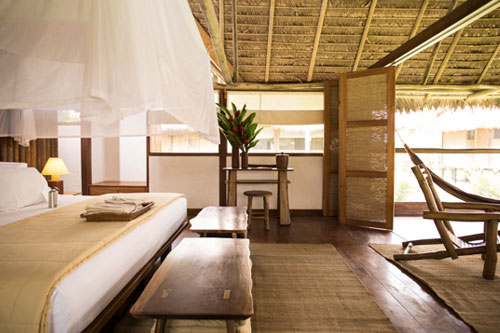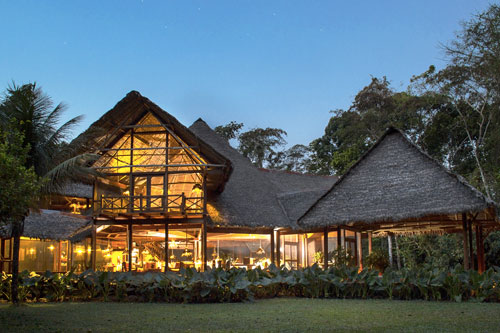 Inkaterra Reserva Amazónica, Madre de Dios
An eco-luxury lodge in front of Madre de Dios River, Inkaterra Reserva Amazonica has 35 wooden cabanas inspired in the Ese'Eja culture.
540 bird species have been inventoried in hotel grounds, deep in the rainforest.
The property offers a varied selection of à-la-carte excursions, including a visit to the Inkaterra Canopy Walkway, a bridge system at 30 meters above the ground, allowing adventurers to enjoy a privileged view of the Amazon. In 2013, Inkaterra Reserva Amazonica was selected by National Geographic Traveler magazine among the world's 25 best eco-lodges.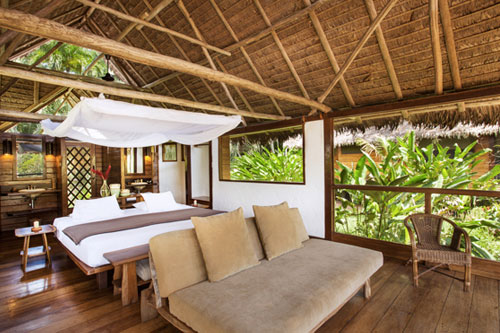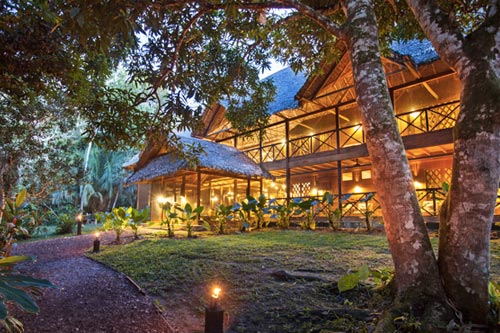 Inkaterra Hacienda Concepción, Madre de Dios
Deep within the heart of the Amazon – where the story of Inkaterra first began – lays Inkaterra Hacienda Concepción, located between the Tambopata National Reserve and the shores of the Madre de Dios River. Nineteen private cabanas sitting majestically on stilts and a six-room casa grande with high ceilings and a rustic thatched roof are peppered around the property.
An astonishing selection of activities is led by local explorer guides, offering first-hand knowledge of the Peruvian Amazon.
Excursions include a visit to Lake Sandoval, a water mirror inhabited by Howler monkeys, caimans and giant river otters.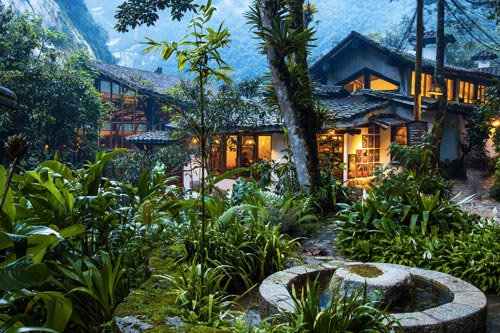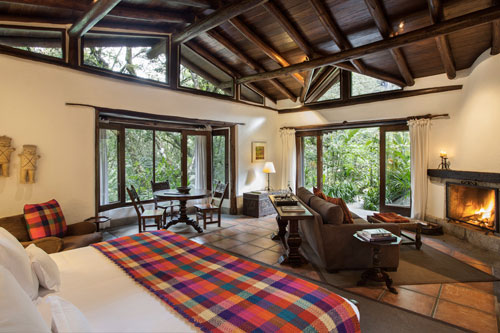 Inkaterra Machu Picchu Pueblo Hotel
Popular with those heading to the ancient citadel of Machu Picchu, Inkaterra Machu Picchu Pueblo Hotel is an intimate Andean village with terraced hills, waterfalls, stone pathways and 81 whitewashed adobe casitas tucked away in the cloud forest.
Member of National Geographic Unique Lodges of the World, the property has 12 acres of exquisite natural beauty, where 214 bird species – such as the golden-headed quetzal and the iconic Andean cock-of-the-rock – and the world's largest native orchid collection (372 species) have been registered.
After exploring the Historic Sanctuary and in-house excursions, guests can enjoy the Unu Spa, which combines the classic nurturing with a mystical Andean approach.
Natural products are derived from local botanical extracts (mint, eucalyptus and orchids), thus providing a pleasing spiritual, sensual and soothing experience.
The first-class restaurant features stunning views of Vilcanota River, and shares the secrets of Peruvian cuisine with a contemporary twist.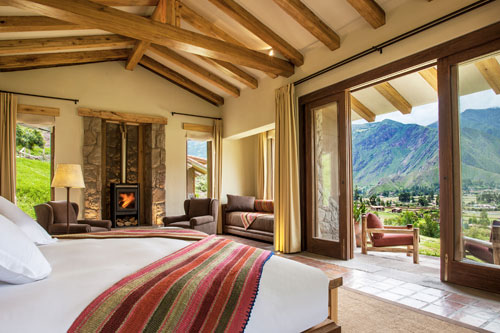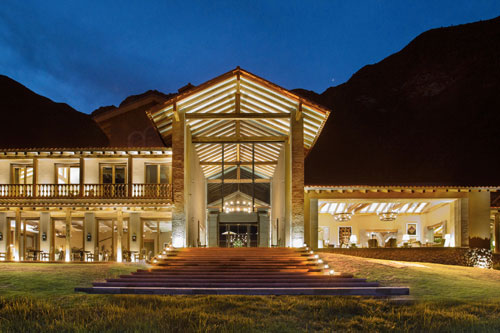 Inkaterra Hacienda Urubamba, Sacred Valley of the Incas
The most recent addition to the Inkaterra portfolio, Inkaterra Hacienda Urubamba is a contemporary hacienda-style hotel in the Sacred Valley of the Incas, in-between Cusco and Machu Picchu. Immersed in the countryside in a gorgeous area, Inkaterra Hacienda Urubamba spans approximately 100 acres surrounded by imposing green mountains.
All 12 rooms in the Casa Hacienda and 24 stand-alone luxury casitas feature breathtaking views of the valley, immersing guests in open space, serenity and relaxing solitude.
Architecture and interiors are inspired on the area's cultural history, with colonial furniture, authentic Inca masks and handcrafted woodwork that add to the hacienda's local charm.
An Earth to Table concept is operated with a 10-acre organic plantation where guests are welcome to pick their own produce. Carbon-free crops such as quinoa, Urubamba giant corn, medicinal herbs and a variety of potatoes are farmed with traditional hand tools and oxen, as done centuries ago.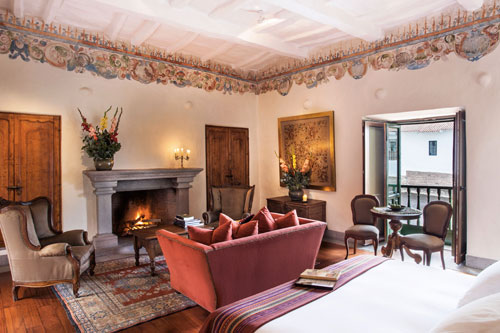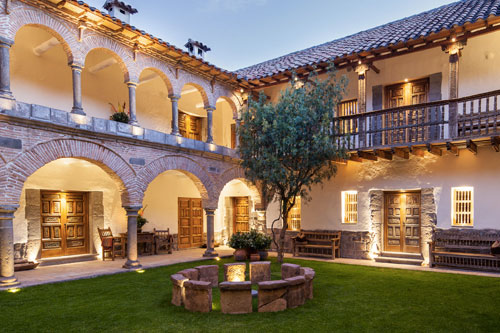 Inkaterra La Casona, Cusco
The first boutique hotel in Cusco, Inkaterra La Casona is located in the traditional Plaza de las Nazarenas, surrounded by vibrant, cobblestoned streets. This 16th Century manor house stands on the training grounds for an elite army of Incas, and had Spanish Conquistador Diego de Almagro and 'Libertador' Simón Bolívar among its illustrious guests.
After being harmoniously restored by Inkaterra throughout five years, emphasizing its original architecture, Inkaterra La Casona reflects the encounter of cultures and traditions across centuries.
Surrounding the main patio, its eleven suites are provided with chimneys, heated floors and extra-large bathtubs.
Its halls are decorated with colonial furniture, Pre-Columbian textiles and original murals.
The Yacu therapy room offers bespoke treatments and, like the manor's dining room, uses products derived from local sources. Those who sleep within the stone walls, beneath the exposed beams, gain a deeper understanding to the city's cultural heritage.
HÔTELS INKATERRA

ADRESS

Andalucía 174, Miraflores L18 – Lima, Peru
CONTACT
 +51 1 610 0400
NEWS
SERVICES
Children Activities (Kid / Family Friendly)
Breakfast included
Dry Cleaning
Laundry Service
Concierge
Multilingual Staff
Babysitting
Restaurant
Spa
Free Internet
Bar/Lounge