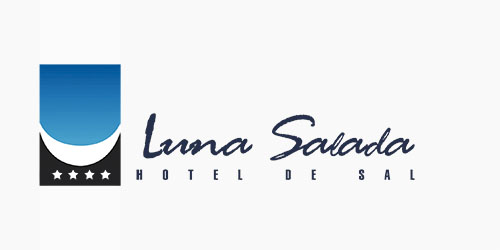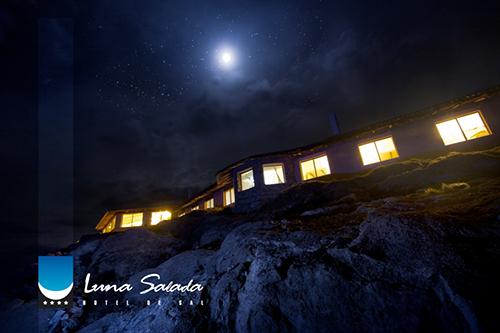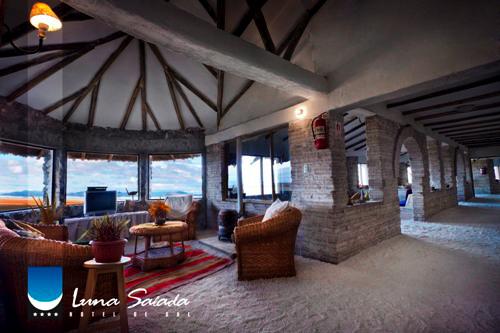 UNIQUE RUSTIC LUXURY IN THE WORLD'S BIGGEST SALT LAKE  AND SURROUNDED WITH SPECTACULAR VIEWS
Luna Salada Salt Hotel is the unique rustic but luxury hotel in the world, built totally with salt blocks in Uyuni.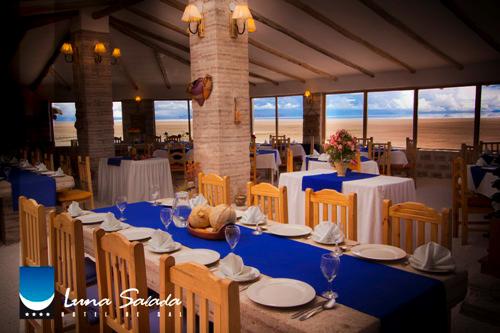 It is located around the shores of the Uyuni Salt Lake and only 10 minutes away from Colchani locality. The hotel has 49 exclusive style rooms, between Standard and Deluxe Rooms overlooking the Salt lake, Rooms without Salt lake view, all with central Individual heating, Wi-Fi, some furniture made of Salt, Amenities, Hair dryer, and more. Also we have a completely NO SMOKING building.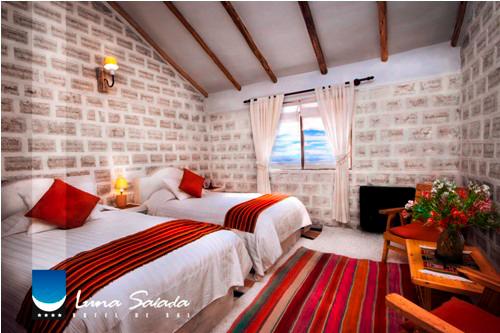 The hotel features panoramic views of the spectacular scenery of the area and Salt Desert. Designed to complement its surroundings, Luna Salada Hotel of salt allows you to relax the body and mind with spaces decorated with local colors and natural materials, providing a spacious, magical and intimate place to discover this beautiful region.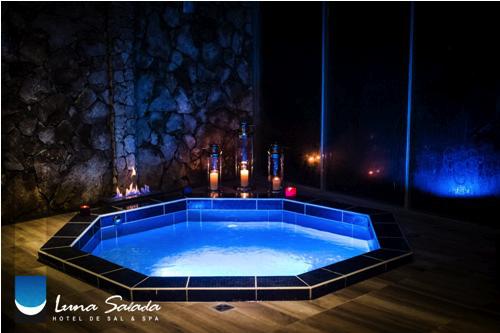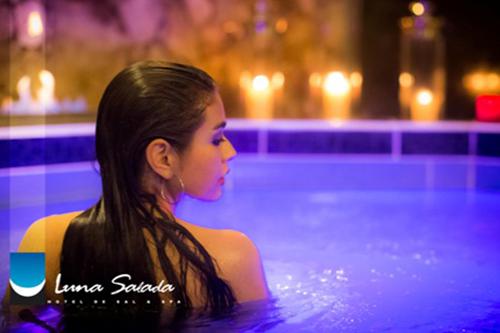 Full days trips to Incahuasi island, Tunupa Volcano, Sunset, Stargazing, Red and green Lagoon and other main attractions are available.
After touring the largest salt desert in the world and fields of the Bolivian highlands, the body needs to recover in Our Andean Spa, which is open exclusively for our guests.
HÔTEL LUNA SALADA

ADDRESS
 + (591) 2770 885 / 591-2-71212007
 reservas@lunasaladahotel.com.bo
NEWS
SERVICES
Free Parking
Restaurant
Free Internet
Bar/Lounge
Spa
Breakfast included
Airport Transportation
Breakfast included
Laundry Service
Banquet Room
Multilingual Staff