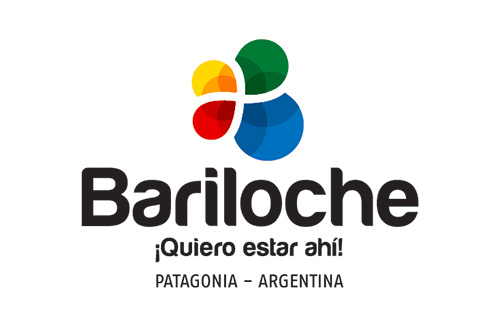 TOURISM OFFICE OF BARILOCHE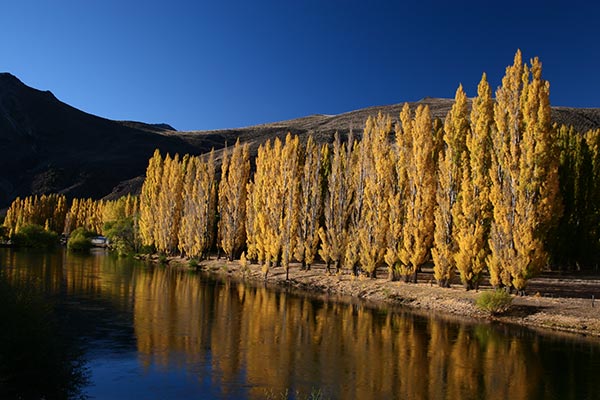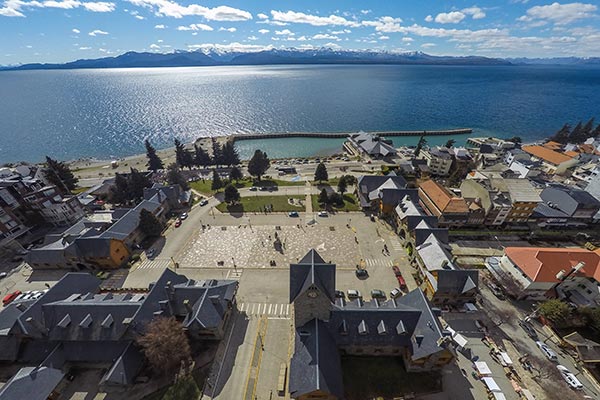 Located in the Nahuel Huapi National Park and on the foothills of the Andes, the city of San Carlos de Bariloche is 1,680 kilometers away from the City of Buenos Aires. Declared a North-Patagonian Andean Biosphere Reserve by UNESCO, Bariloche is one of the most breathtaking and stunning destinations. Surrounded by mountains and lakes, one-of-a-kind ecological reserves and ecosystems with a wide variety of flora and fauna, San Carlos de Bariloche has many amazing places to visit.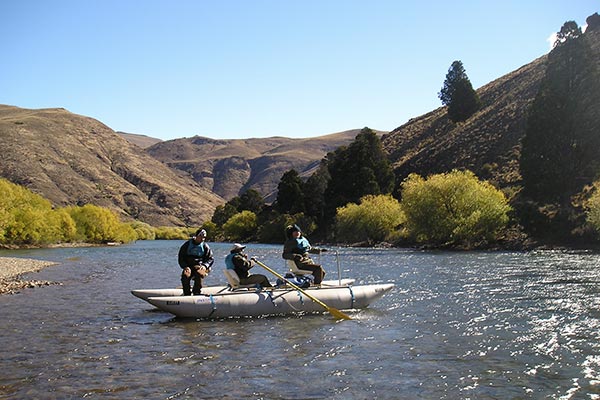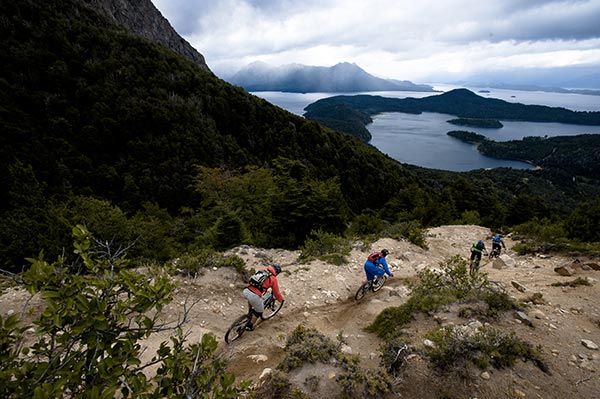 ENJOY THE ADVENTURE IN BARILOCHE
In 2012, the city was crowned the national capital of adventure tourism because of its long tradition as a destination for outdoor, nature and sports lovers.  The great variety of landscapes and activities add up to a broad network of quality tourist services provided by the city and its surroundings.
Activities are available all year round and the city caters for all tastes: from horseback riding across the steppe or woods, hiking, paragliding and scuba diving to kayaking in rivers or lakes, rafting, canopy and mountain biking, in Bariloche, everything is possible.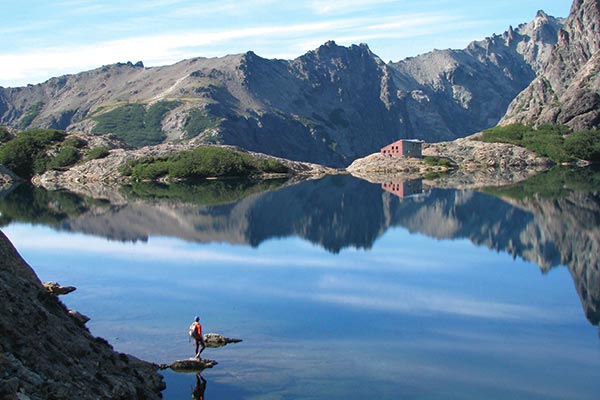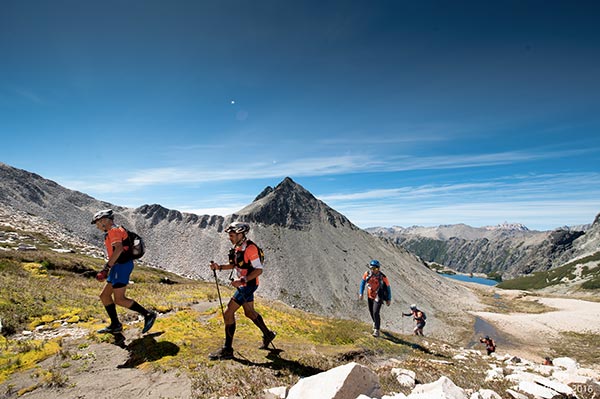 MOUNTAIN HUTS IN BARILOCHE
Bariloche features the largest mountain hut network of Argentina.  Every year, thousands of hikers visit these huts from all over the world and marvel at the trails, views, water courses and the feeling that the sky is actually within reach.  The sun leads every step of the way and the stars are witness to a true, unique adventure in the life of every visitor.
One of the distinctive features of this true "network" of huts is that a set of trails brings them all together without the need to go back to the city.  One, two, or all of Bariloche's huts are at your feet.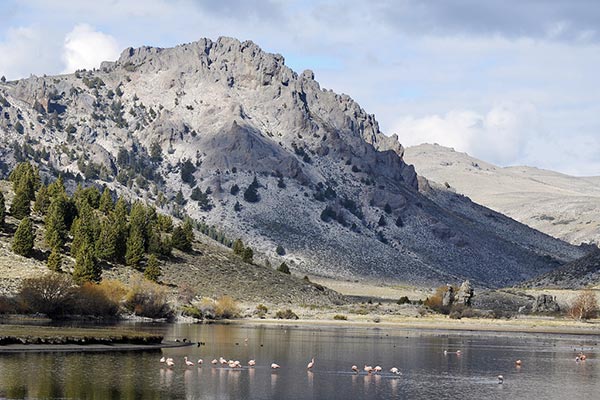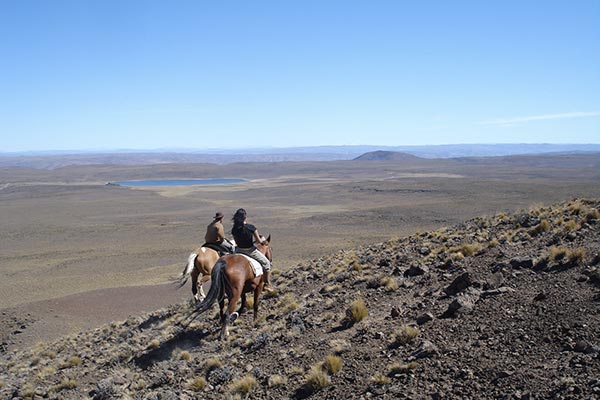 A large extension of land and sky, surrounded by the deepest silence gives you the opportunity to live a day full of adventure: Stand-up rafting, floating, horseback riding, biking, fishing, and even bird watching!  In these parts where the air feels like the cleanest in the world, be amazed at the majestic flight of the great condor.  You can also see herds of guanacos, graceful and beautiful animals covered in brown and white fur.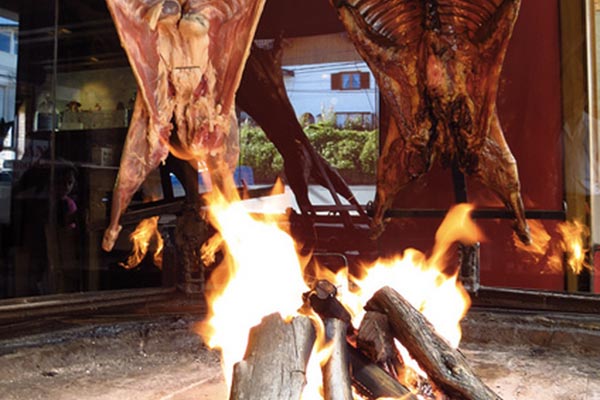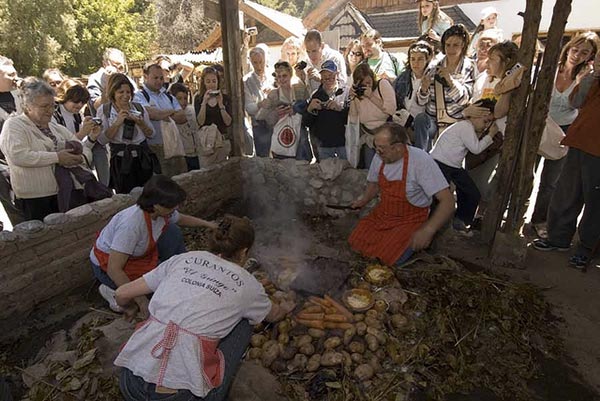 Food in Bariloche is a celebration.  Everything invites you to have a good meal: The great restaurants that mix Patagonian and international cuisine; craft beer routes; chocolate and candy; smoked meat, and every place where something is being cooked and served for your pleasure.
Bariloche brings together the best of Argentine and international cuisine.  And it is renowned for the quality and variety of food. Plus: don't miss out the curanto! The only place where you will find this ancient meal made of meat and vegetables cooked underground, wrapped in nalca leaves.
This celebration happens every October during the Food Week. Enjoy an amazing program that mixes good food with learning and sharing.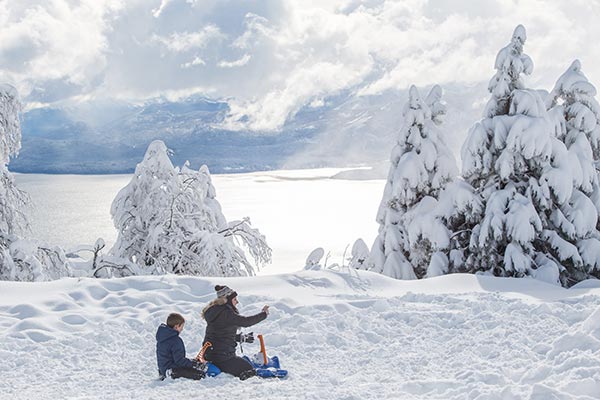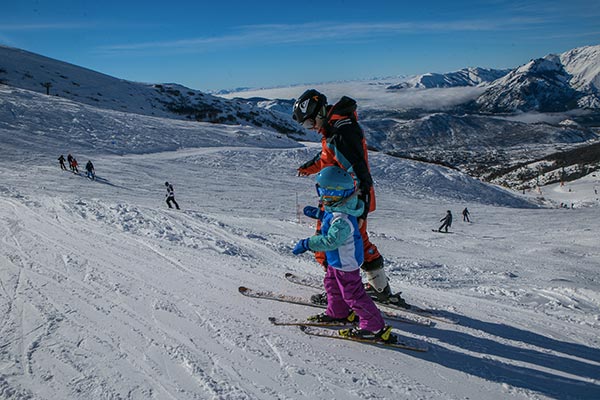 From July through October, Bariloche is one of the greatest attractions in Argentina, offering ski, snowboarding, cross-country ski, sliding, and ATV riding.  For winter sports beginners, the mountains offer smooth slopes and woods. Expert athletes can face new challenges in slopes that reach up to 2,100 m.a.s.l. "Off-track" skiing lovers will be amazed at the number of options available.