MEXICO 
IN 7 REGIONS
Mexico, Pubela & Oaxaca – The Maya World – Colonial cities of Mexico – Baja California – Pacific region – North – The Golf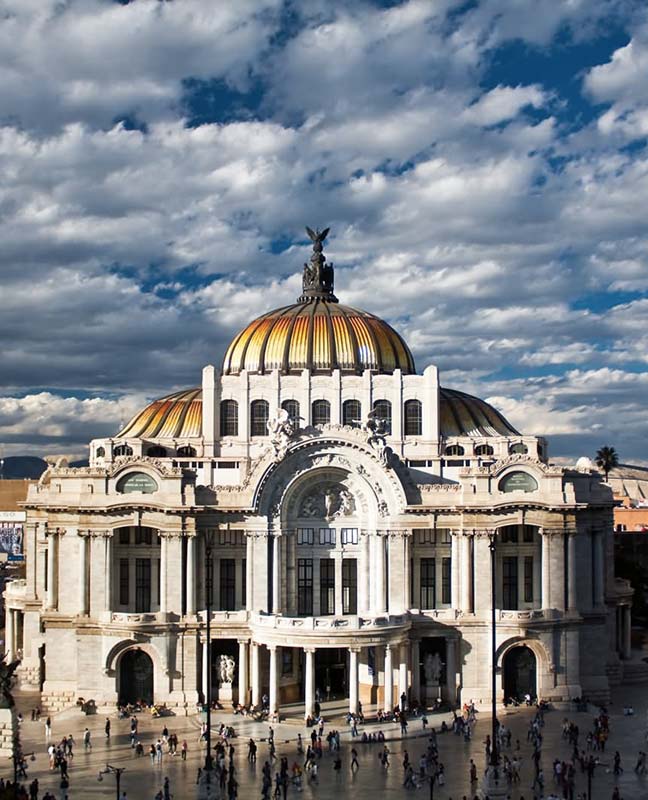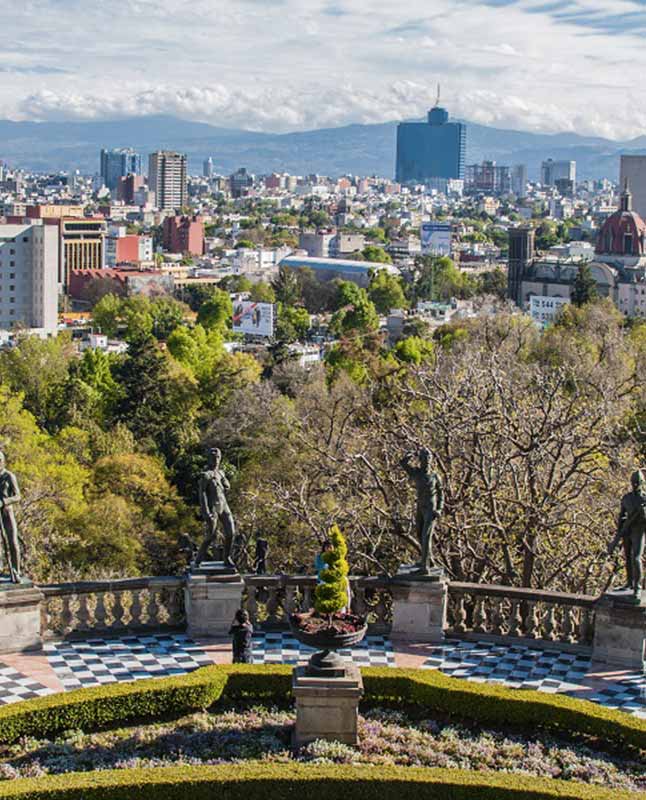 Mexico Capital, legendary city built by the Aztecs and according to the legend where an eagle sitting on a cactus holds in his beak a snake (symbol found on the Mexican flag). The city is a unique melting pot of pre-Colombian and European cultures, a captivating and avant-garde megalopolis.
City of Museums: there are more museums in Mexico City than in Paris. Some examples here below:
National Museum of Anthropology and its treasures! A must-see!
MAP (Museum of Popular Art)
Munal
Franz Mayer Museum
Dolores Olmedo/La Noria Museum
The Blue House of Frida Kahlo
Soumaya
Jumex
Multiple city with many neighborhoods to be discovered:
The historical center, classified World Heritage Site. Where you can find the Zocalo, Main Square, historical heart of Mexico, the National Palace with the famous Diego Rivera frescoes, the Cathedral, the Templo Mayor, Tenochtitlan witness, Aztecs ancient capital, the Correo (Post Office), Bellas Artes, imposing theatre and museum.
Xochimilco, World Heritage Site, where can be discovered the floating gardens, (Chinampas) built by the Aztecs, evidence of their agriculture that remains active. You can take a boat trip through the canals in very colorful engines (Trajineras) to the sound of Mariachis.
Coyoacan and San Angel, old, intellectual and artists neighborhoods, of colorful colonial houses with flowers everywhere. To visit the Casa Azul (Blue House), the Frida Kahlo Museum-House in Coyoacan and the Diego Rivera and Frida Kahlo workshop house in San Angel.
Condesa and Roma, trendy neighborhoods.
Polanco, stylish and business neighborhoods.
UNAM (Autonomous National University of Mexico), the Campus is classified World Heritage Site.
Santa Fe, new business neighborhood and shopping area.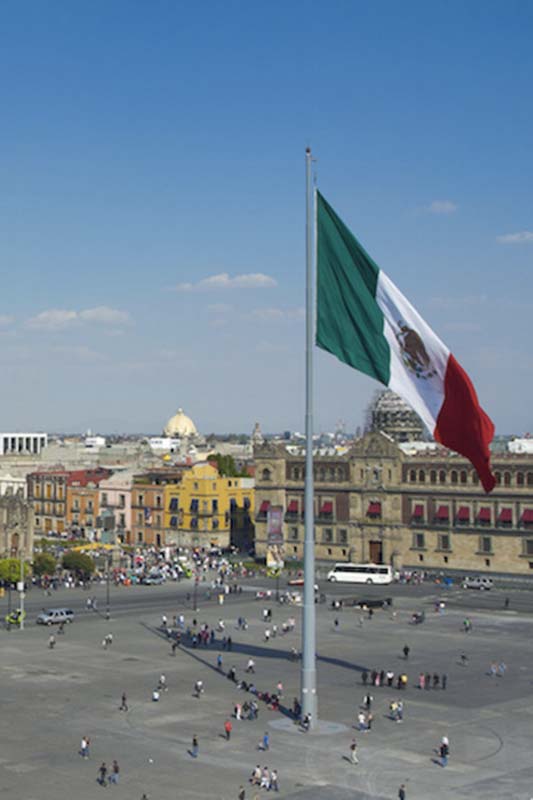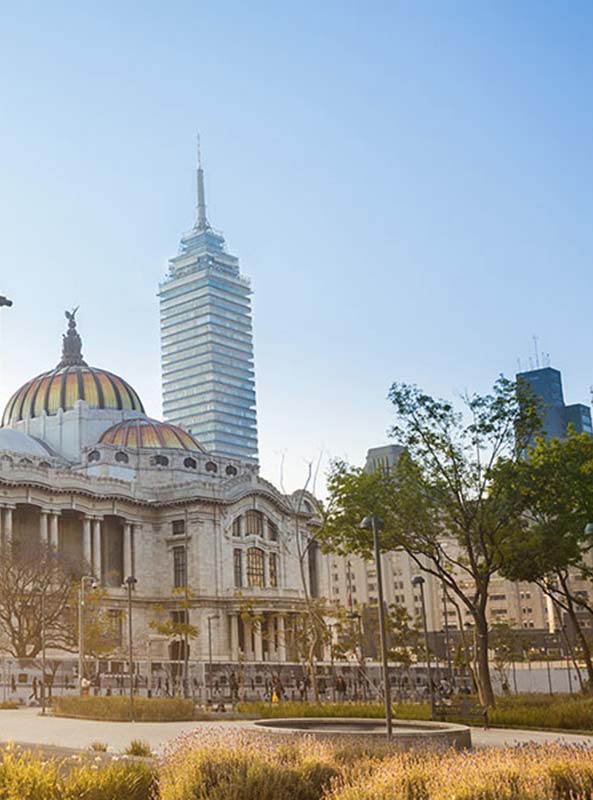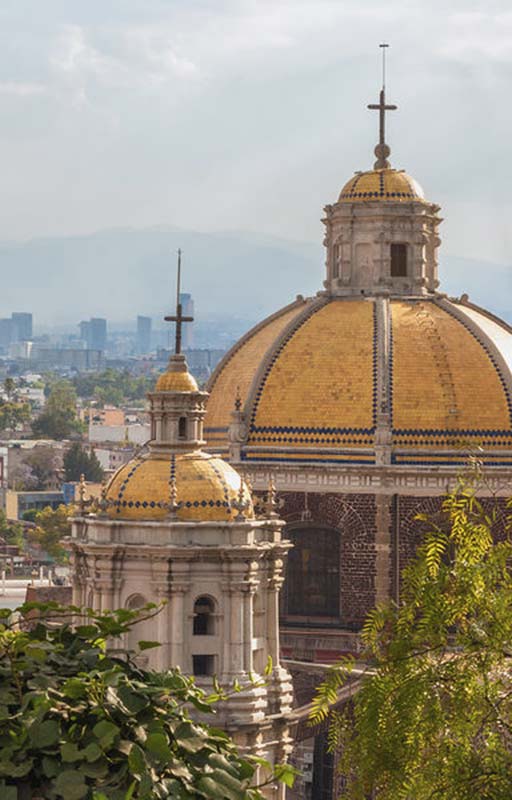 Mexico City is the perfect departure spot to discover the country:
Many cultural journeys and walks also for food lovers depart from Mexico for a day trip or a weekend:
EMorelos State:
Cuernavaca: it is called the city of the eternal spring due to the mild climate throughout the year. To see: Cortès Palace, Cathedral, Brady House, Borda Garden,….
Xochicalco archaeological site (World Heritage Site).
City of Tepoztlan identified as Magic Village: a splendid monastery classified World Heritage Site.
Sugar-producing Haciendas with rich historical past which some have been turned into charming hotels.
Many villages and monasteries from the 16th and 17th centuries.
Mexico State with Teotihuacan (the City of Gods) and Tepozotlan (Art Museum of the viceroyalty)
Puebla, World Heritage Site
Tiaxcala, colonial city, and Cacaxtla pre-Hispanic site.
This is the most important archaeological site of the whole continent, classified World Heritage Site and only 40 kilometers away from Mexico City. It is a spectacular site called by the Aztecs the City of Gods when they discovered it. During its height, there were approximately 200,000 inhabitants.
Its influence goes from the North to Central America. It was mysteriously abandoned around the 18th century. A must-see on a trip to Mexico!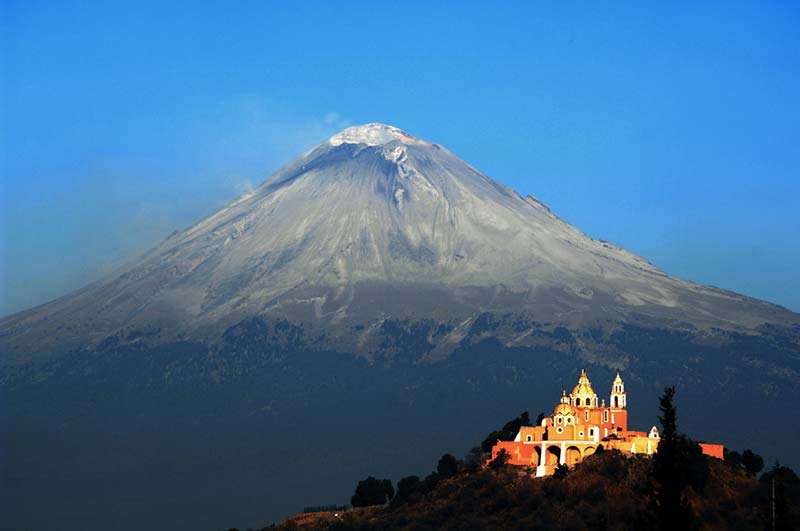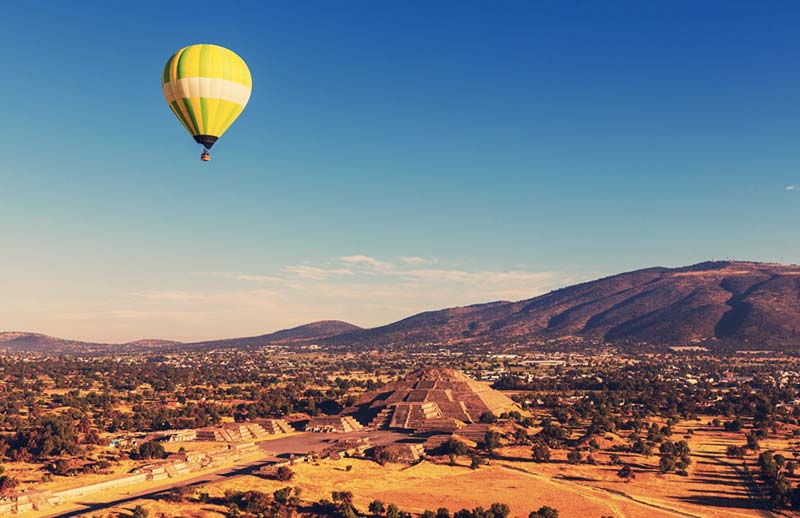 Puebla de Los Angeles, the City of Angels, is one of the cities in Mexico that has not been built in a pre-hispanic site.
The city is colonial, baroque and extremely colorful at the same time.
A visit of Puebla Historical Centre (classified World Heritage Site) enables to discover remarkable buildings among others: the Cathedral, Santo Domingo Church with the Chapel of the Rosary, Santa Rosa old monastery, Palafoxiana Library, the artist neighborhood (Barrio del Artista), la Casa de los Muñecos (the House of Baby Dolls), la Casa del Alfeñique (House of Barley Sugar), El Parian Market, not to forget the museums.
Around Puebla, can be found two remarkable sites:
Santa Maria Tonantzintla Church
Cholula big pyramid and the Nuestra Señora de los Remedios Church (Our Mother of the Great Relief or of the Great Remedy) was built on the top, everything against a backdrop of volcano!
Puebla is the capital of Mexican gastronomy. A must-see stop on the Mole Road.
The Mole is a generic dish with pre-Hispanic origins made using many ingredients between 20 and 50 which some are made with different kind of chilis, of condiments and sometimes also of cacao.
It is the case of Mole Poblano which generally covers poultries. Another traditional regional dish is the Chile en nogada, a variety of stuffed chili covered by a walnut and pomegranate  seeds sauce.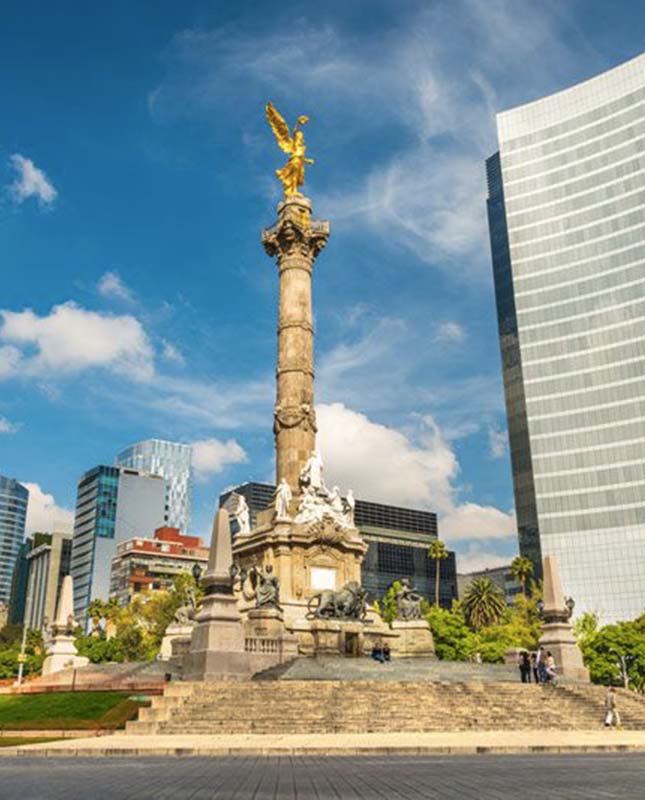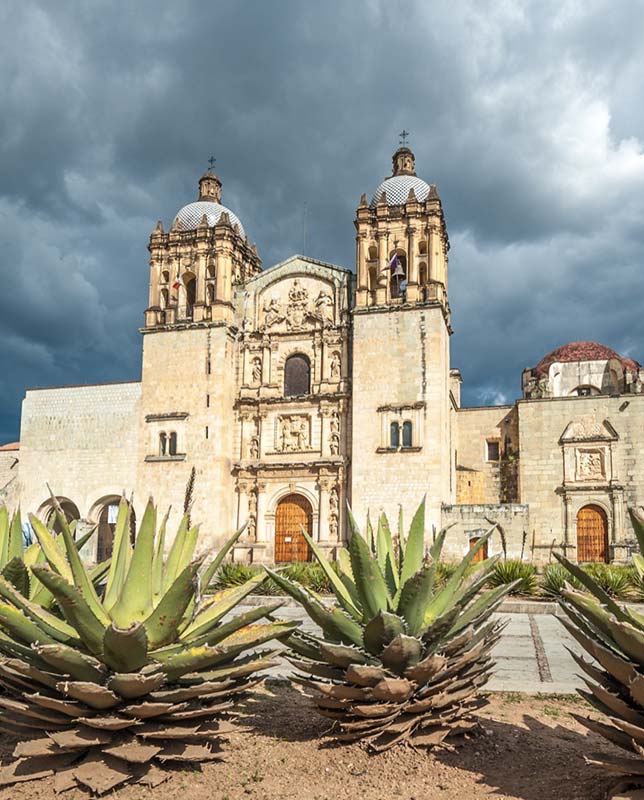 The city of Oaxaca is at the same time colonial and native, a city of art and artists.
The historical center is classified World Heritage Site.
Wandering the streets, major buildings can be discovered: Santo Domingo, Regional Museum of Oaxaca Cultures (see the treasure of the Grave N°7 coming from the Monte Alban site), the ethno botanical garden, the old Santa Catalina Monastery, currently Quinta Real Oaxaca deluxe Hotel, the Cathedral, the Zocalo or Central Square, the Alcala Theatre and La Sociedad Church.
Markets Benito Juarez and 20 de Noviembre are not to be missed as well as the visit to the Chocolate Factories such as Mayordomo, la Soledad or Guelaguetza.
Just like Puebla, Oaxaca is a capital of the Mexican gastronomy and also an essential stop on the Mole Road.
In the Oaxaca region seven different type of "Mole" can be found, the most popular is the "Mole Negro" – Black mole – which contains cocoa).
You also should be tempted by the Quesillo(typical cheese from Oaxaca, wrapped up on a ball shape); Chapulines (cooked grasshoppers), Tlayudas (extra big corn waffles stuffed with many ingredients including the Oaxcaca cheese), Tejate (drink made of corn, white cocoa, mamey core (exotic fruit) and cocoa flower),….
Around the city, Monte Alban can be found, classified World Heritage Site.
It is an archaeological site with Zapotec origins built on a mountain which peak has been leveled by men to build the city! Monumental city that dominates the valley!
The Oaxaca region has many other attractive features:
Mitla: Mixtec archaeological site.
Teotitlan del Valle (crafts of quality), San Martin Tilcajete (Alebrijes,

 

imaginary animals generally made in wood), San Bartolomeo (black pottery),…
Famous gastronomy in the city and the whole region.
Pacific beaches: Huatulco, Puerto Escondido, Mazunte.
Celebrations and Traditions: Guelaguetza, Radish Night,….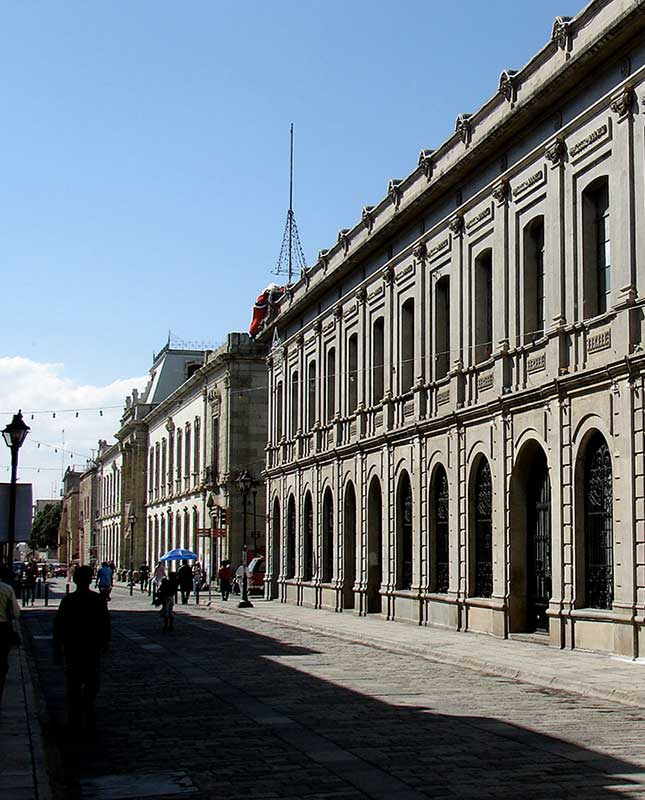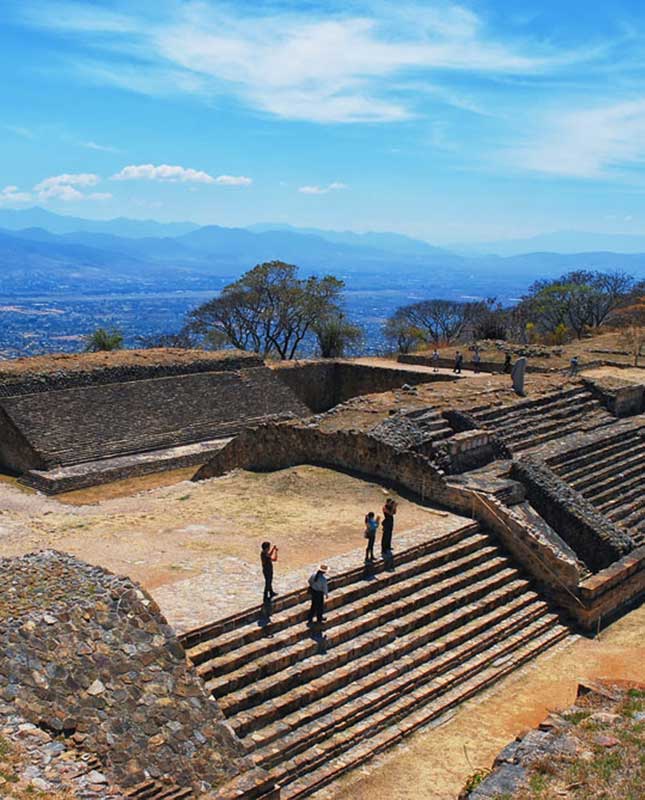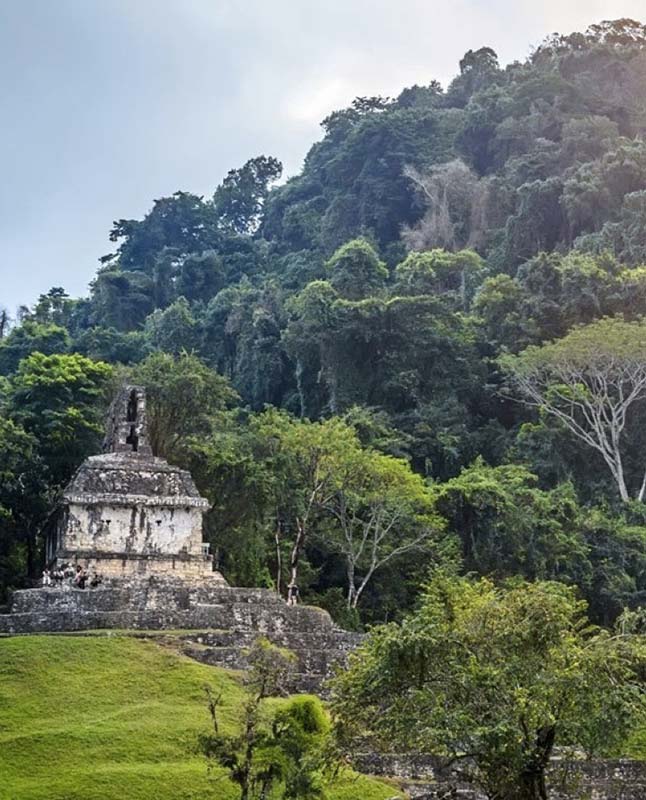 Chiapas is considered the lungs of Mexico.
It is a mountainous region with impressive landscapes of forests and rivers.
Among its natural treasures, we must quote the :
Sumidero Canyon
Montebello Lagoons
Misol Ha
Agua Azul waterfalls.
It has a remarkable ethnic diversity with many Maya indigenous communities which have preserved their deeply rooted ancestral traditions and they produce high quality crafts especially within the textiles.
Prestigious archaeological sites can be found nestled in the middle of the jungle such as Palenque, classified World Heritage Site, Bonampak, Yaxchilan, Tonina, just to mention a few.
Chiapa de Corzo is a small colonial town, perfect departure spot to visit the Sumidero Canyon.
San Cristobal
de las Casas
San Cristobal de las Casas is indisputably a small gem nestled in the mountains.
This is a magnificent city, both colonial and indigenous and identified as Magic Village by the touristic authorities of Mexico.
To visit Na Bolom Museum, the Cathedral, Santo Domingo Church, 31 de Marzo Square…
Nearby San Cristobal can be found very attractive indigenous villages such as San Juan Chamula, Zinacatan and Amatenango del Valle.
From San Cristobal to Palenque, it takes approximately 6 hour drive but in the middle of splendid landscapes sprinkled by traditional villages where you can find indigenous Mayan communities!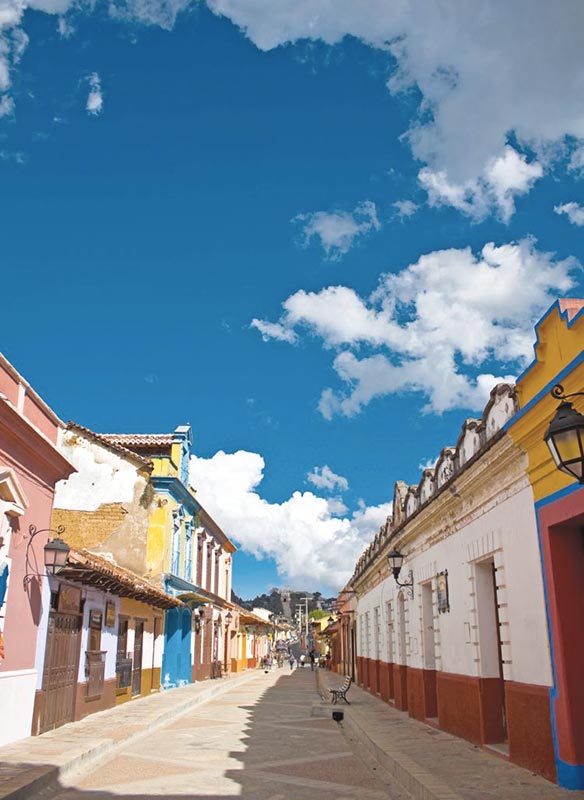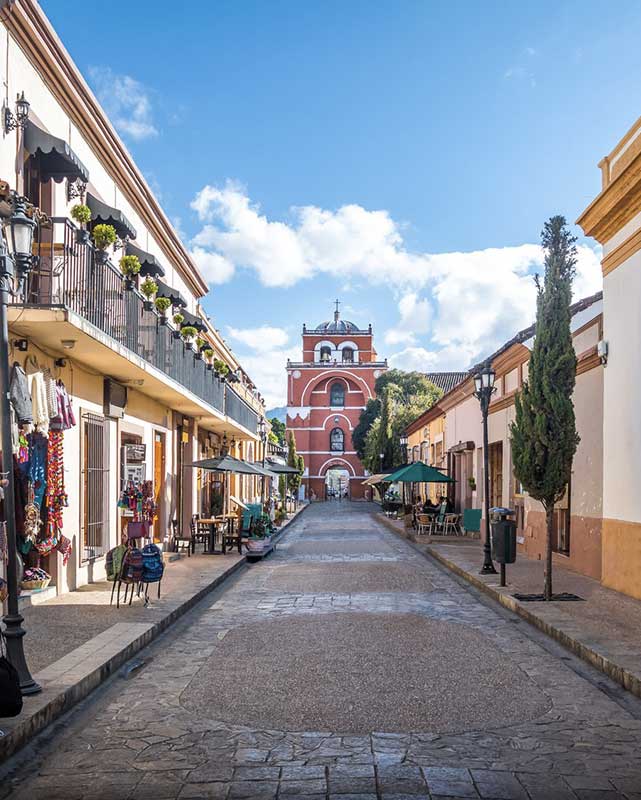 The region has several attractive points:
The capital of the region is also called Campeche, is a fortified colonial city classified World Heritage Site.
You can stroll the city according to your mood, but do not miss: the city tour of Campeche by tramway (it is a touristic bus that looks like an old tramway), Land Door and Sea Door, Casa 6, the Cathedral, the craft bazaar, the bastions (Baluarte de la Soledad, Baluarte Santiago), traditional neighborhoods San Francisco and San Roman, San Miguel Fort outside of the city with an outstanding collection of pre-Hispanic pieces such as masks of jade and objects discovered in Calakmul.
Many archaeological sites which two must-see: Edzna (nearby the city of Campeche) and Calakmul, at the heart of the jungle and classified World Heritage Site for its biosphere reservation.
Gastronomy and crafts
Haciendas
Natural reservations (40% of the surface of the state!)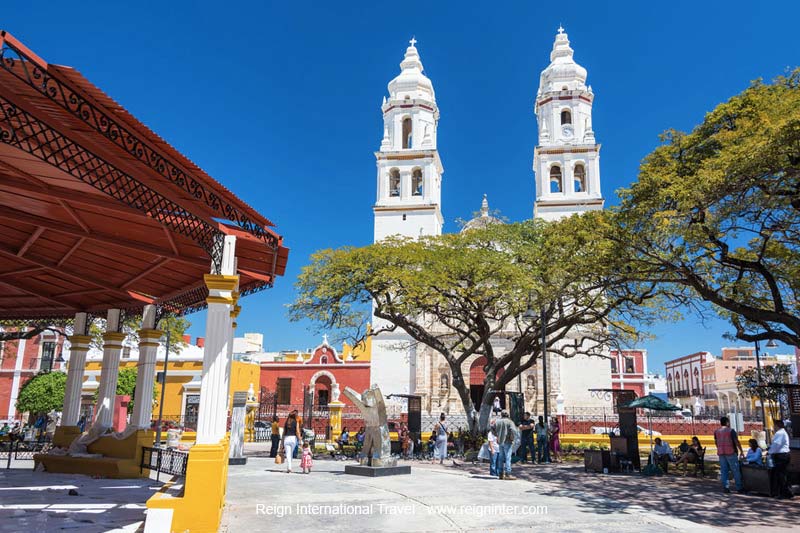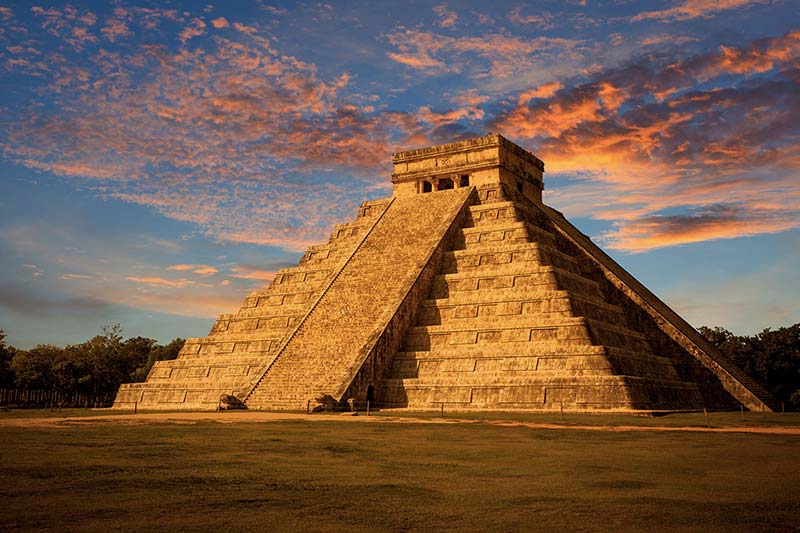 At the heart of Yucatan Peninsula, you can find many impressive Mayan archaeological sites:
Uxmal, World Heritage Site: Devin Pyramid, Governor Palace, Nuns Quadrilateral. A splendid sound and light show not to be missed.
Chichen Itza, World Heritage Site: Kukulcan Pyramid (the snake with feathers), the Temple of Warriors, Group of Thousand Pillars, Observatory, sacred Cenote, Game of Ball.
Many captivating Mayan sites: Puuc Route, Ek Balam,….
The Yucatan is overflowing with other treasures:
Mérida, the White City: music and dances, folklore, gastronomy
Izamal: The yellow city identified as Magic Village
Haciendas, some have been turned into luxury hotels
Cenotes: well or abyss of underground water, a typical geological feature of the whole Yucatan Peninsula.
Living Mayan Culture
Monastery Road
Natural Treasures: Celestun, Rio Lagartos, Loltun, Cuzama,….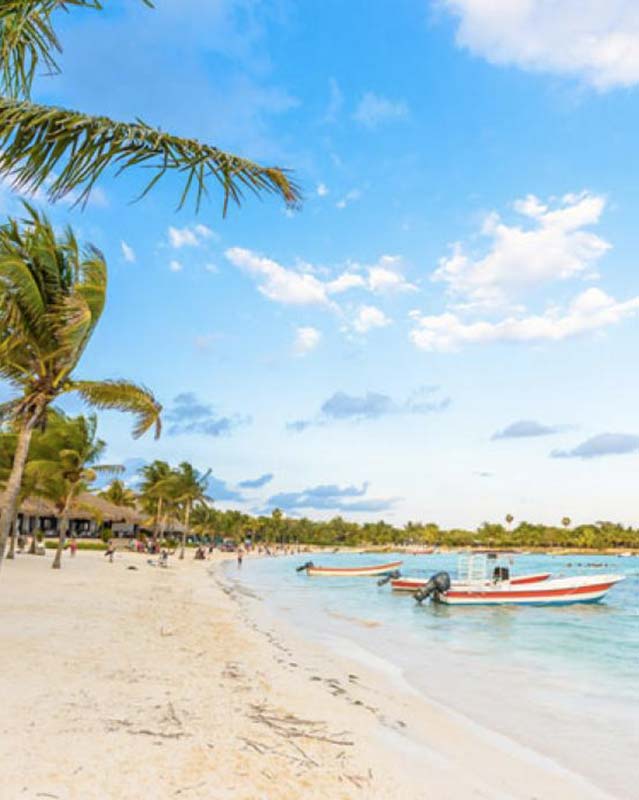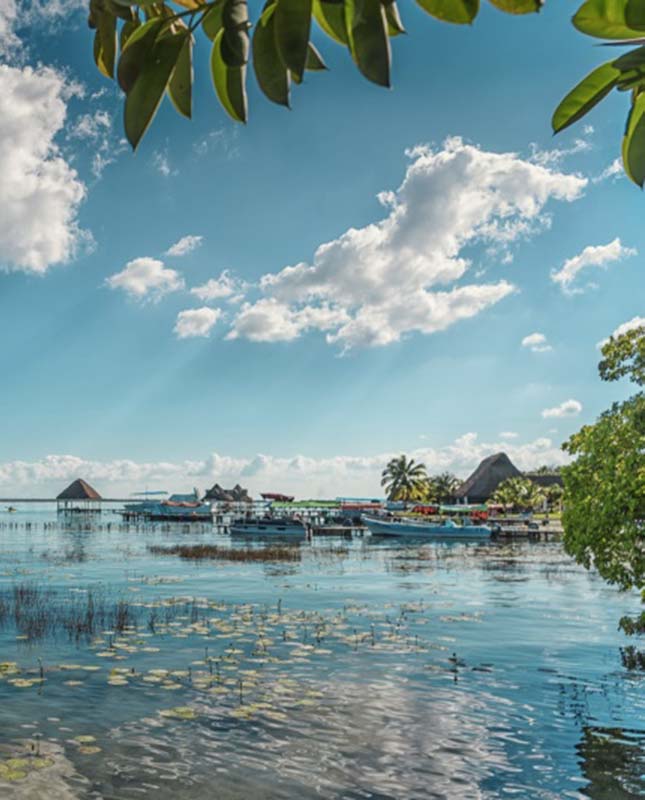 The region is known worldwide for Cancun and the Riviera Maya.
Cancun: with turquoise sea, white sand beaches, this is the city of celebrations and luxury that makes the rest of the world dream.
The Riviera Maya:

 

Seduces visitors with its beaches, thematic parks and natural sites. The urban center is Playa del Carmen.
Cancun and the Riviera Maya introduce all the cultural and adventure activities that one wishes and moreover are entry doors to the mysterious Maya World with the discovery of some very close archaeological sites.
Quintana Roo, must-see sites:
Sian Ka'an (World Heritage Site); a reservation with gorgeous lagoons that connects together and also with the sea. Its name in Mayan means "the place where the sky begins"
Tulum: an archaeological site that towers over the Caribbean Sea. A genuine postcard not-to-be-missed.
Coba: another archaeological site that stretches out to the forest where some temples are spread out.
Cozumel: the Island opposite Playa del Carmen, a paradise for diving.
Isla Mujeres next to Cancun.
Bacalar (seal of approval Magic Village) and Bacalar lagoon, a splendid spot!
Xel Ha and X'Caret thematic parks.
Holbox, a natural paradise.
Cenotes and Lagoons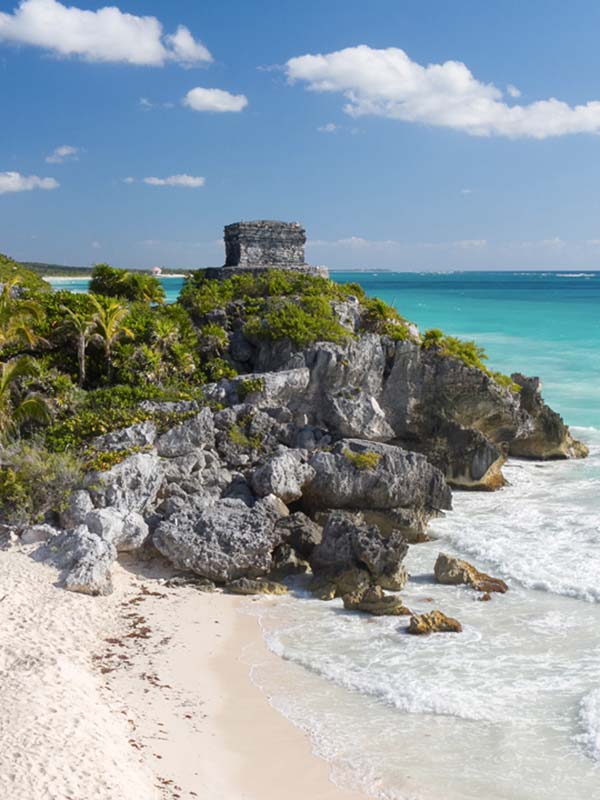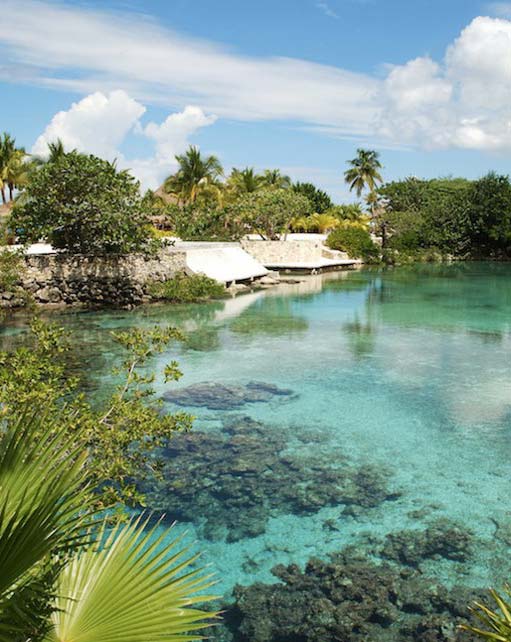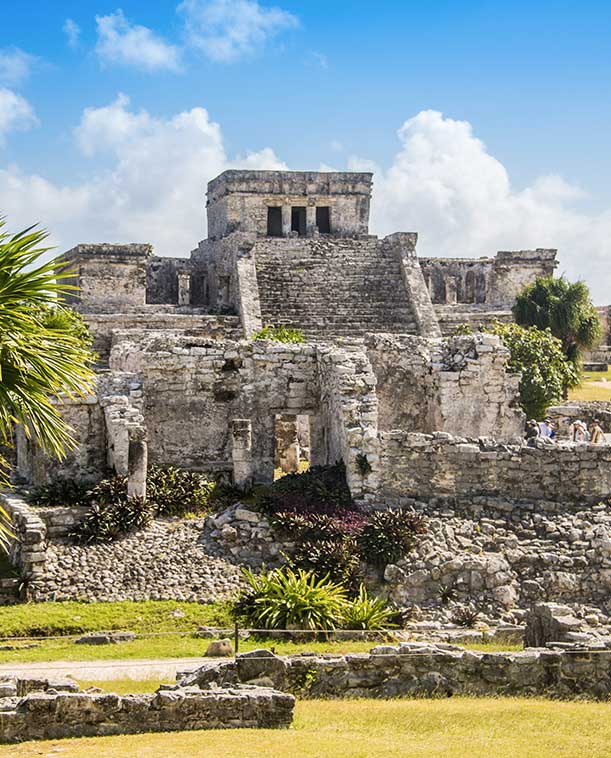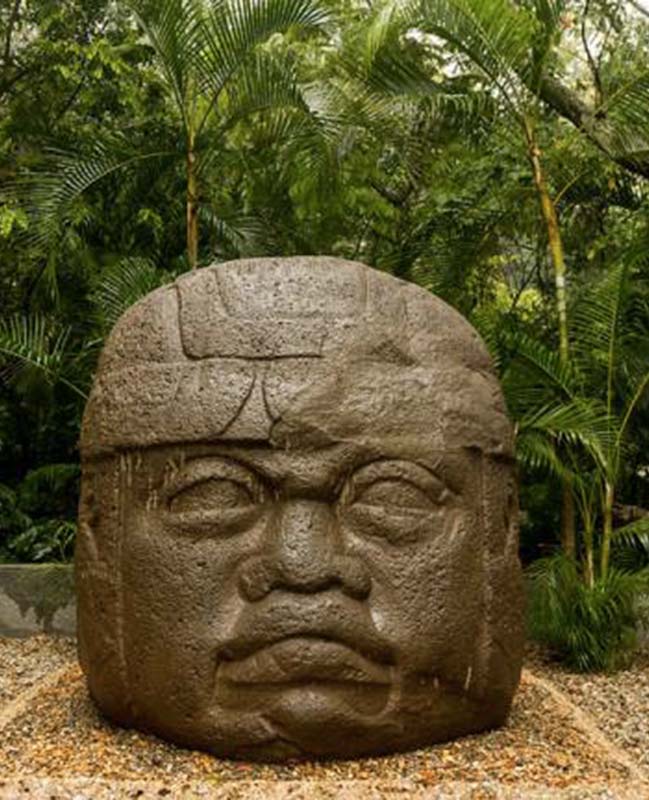 Very little known by International visitors but with attractive features:
Park Museum of La Venta in Villahermosa with imposing Olmecs heads.
Cocoa route with the visit of productive Haciendas (De La Luz Hacienda, Jesus Maria Hacienda)
Comalcalco archaeological site.
Centla swamp
From Villahermosa access to the Mayan site of Palenque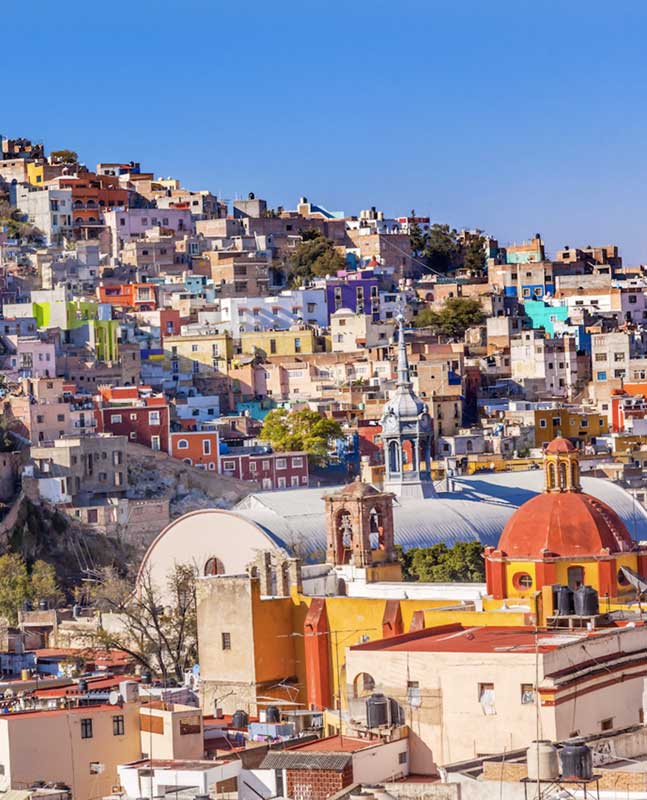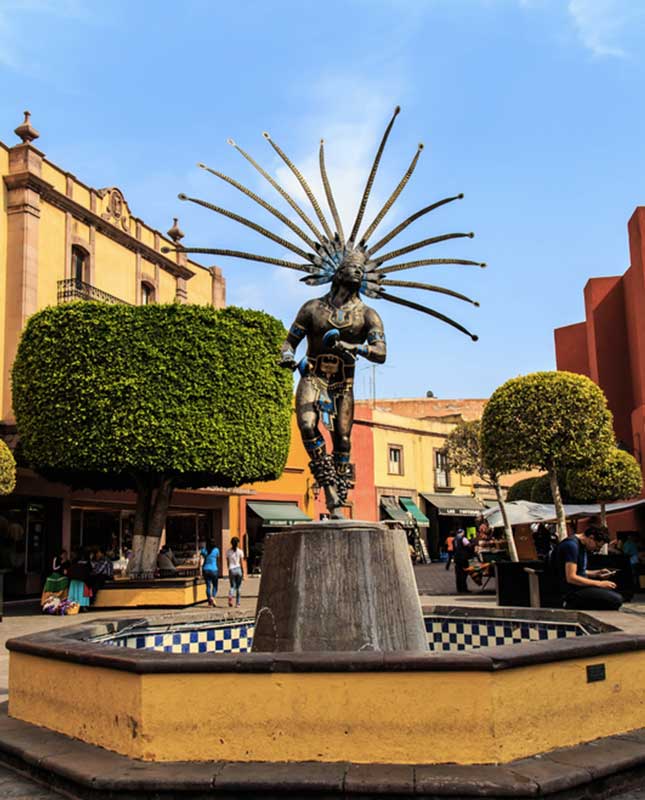 Approximately two hour drive from Mexico City, this place is the cradle of Mexico's independence. You can discover charming dwellings, pretty squares sometimes with arches, colored palaces, nice craft boutiques and known restaurants.
From Querétaro, you can discover the Franciscan Missions of Sierra Gorda classified World Heritage Sites.
The city is built on a very steep hilly area. Traffic is underground, some going through old waterways. Suddenly you end up on a labyrinth of colorful streets, back alleys, and squares where it is good to get lost and wander. Do not miss Juarez Theatre, l'Alhondiga de Granaditas (an old grain market), Guanajuato University, Mummy Museum, Union Garden, Reforma Garden, the Peace Square and Our Lady of Guanajuato Basilica. From the Pipila monument you can come across a splendid scenic view of the city. Guanajuato is the Headquarter of Cervantino Festival, one of the most popular cultural festivals in Latin America.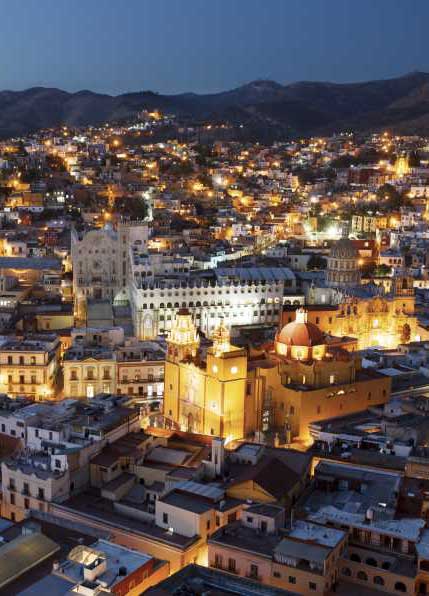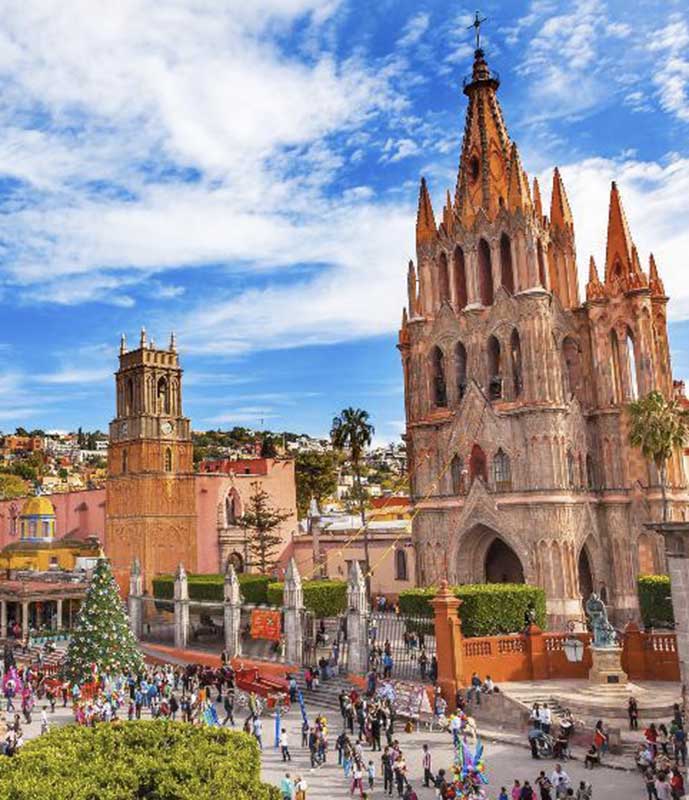 An authentic gem of colonial art! Do not miss San Miguel Arcangel Church, la Casa del Mayorazgo de la Canal, San Francisco Temple and San Felipe Neri Oratory, Casa Allende Museum, Allende Institute, El Nigromante cultural center, without forgetting Jesus Nazareno de Atotonilco sanctuary which can be found some kilometers away from San Miguel.
Morelia
A majestic city with baroque palaces and churches. You can discover crafts of quality made by the Purépecha indigenous communities.
Nearby Morelia, you can locate the colonial and indigenous city of Patzcuaro by a lake, the pre-Hispanic site of Tzintzuntzan.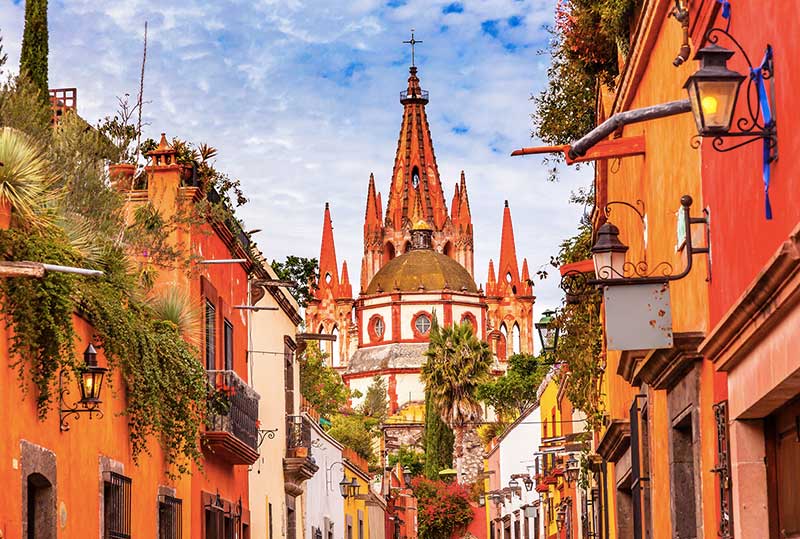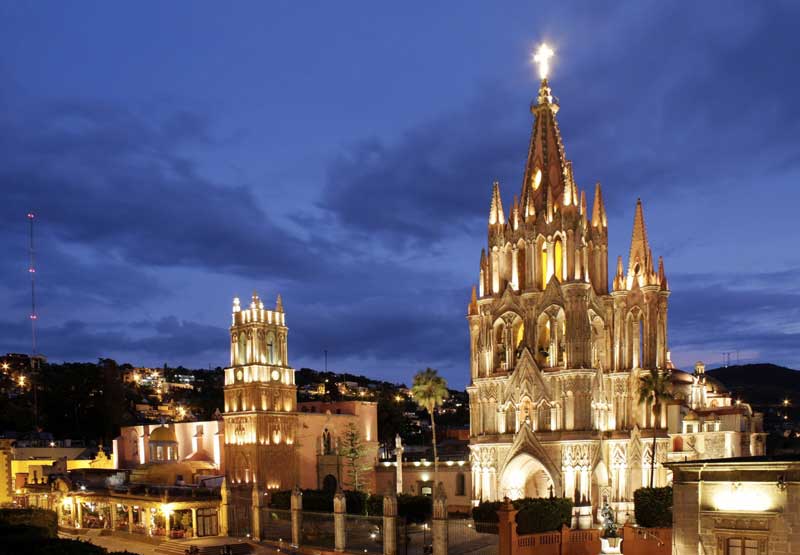 This city was built in pink color cut stone and arises from the desert. The cathedral is an exceptional example of Mexican baroque style. Do not hesitate to take the cable car to enjoy the impressive view of the city.
OUTDOOR ACTIVITIES &
EXPERIENCES
Nature – Fishing – Golf – Luxury
Watching whales, diving, hikes in the desert, options for walks and cruises on the Sea of Cortez. Los Cabos, at the end of the peninsula with luxury hotels and mind-blowing golf courses …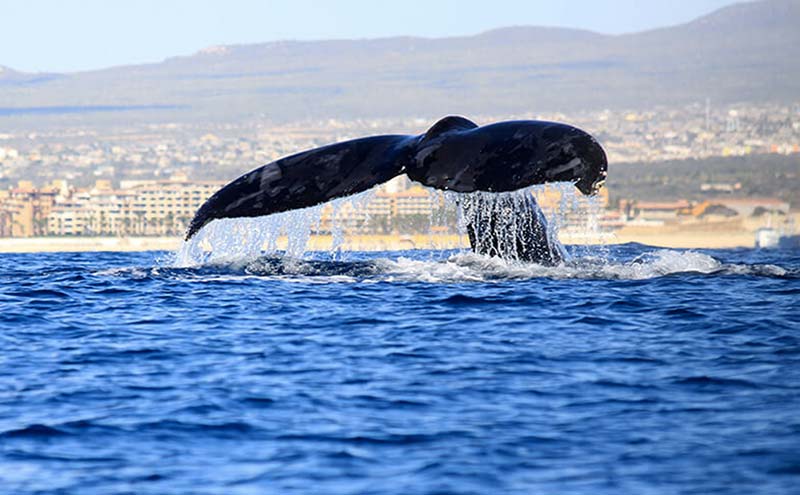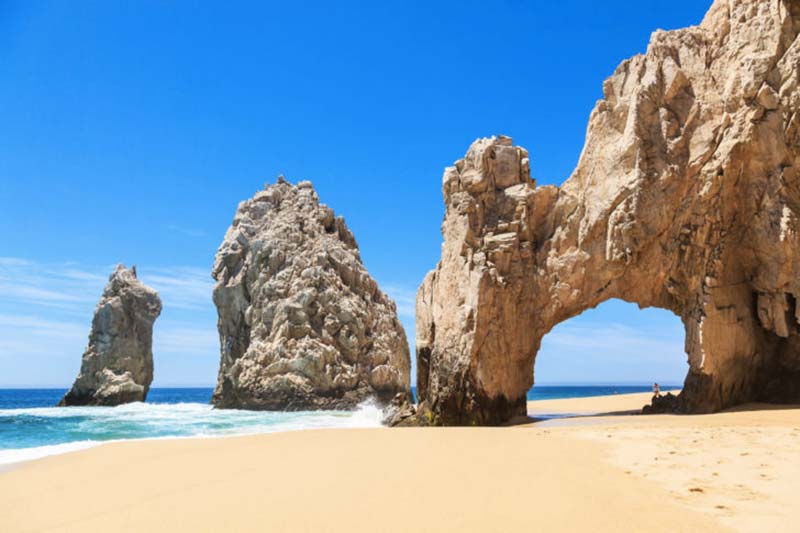 Missions journeys

The route of wines

Todos Santos Magic Village

Loreto, Mulegé

Guerrero Negro

San Ignacio

La Paz and surroundings, without forgetting the designated UNESCO World Heritage Sites (Sierra de San Francisco rupestrian paintings

El Vizcaino whales sanctuary

Islands and protected areas of the Sea of Cortez).
Spirit of Mexico's soul: tequila, mariachis and Charros (traditional horse trainer).
Tequila Road: Blue agave landscapes classified World Heritage Site. Discover the blue agaves plantations of the small town of Tequila, identified as Magic Village, a as well as the tequila factories.
Guadalajara: colonial city, cultural center, Cabañas hospice (World Heritage Site), contemporary art galleries.
Tlaquepaque: king of crafts
Sierra Madre: haciendas, folklore, music and charros.
Puerto Vallarta: famous and timeless beach resort, it was initially a fishing village. Cobblestones streets, white houses with tiles roofs. Starting point for many water sport activities in the sea as well as in the forest.
Costalegre: exclusive resorts where all the celebrities go.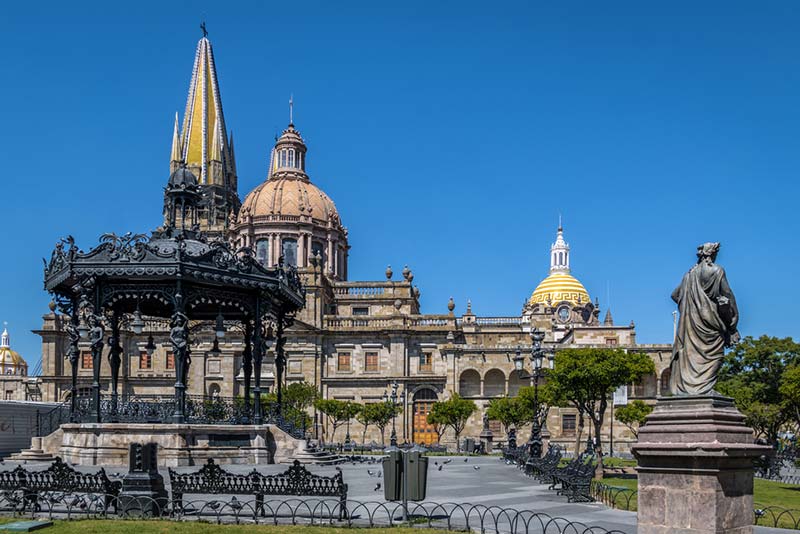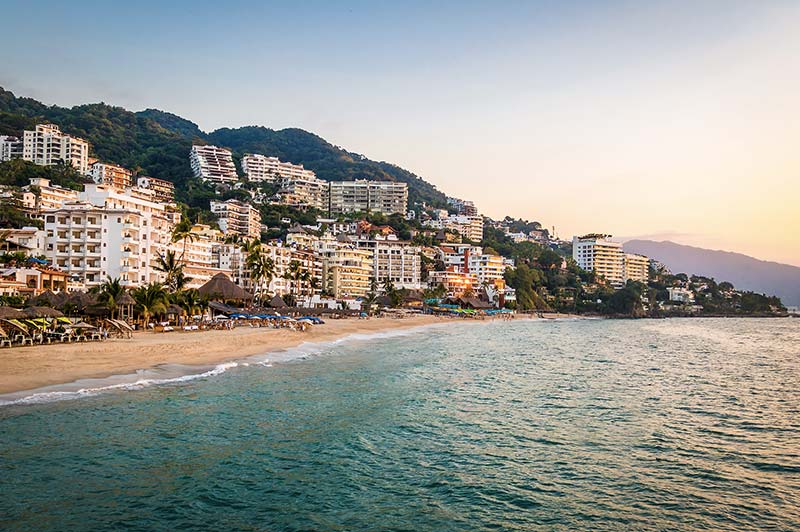 Riviera Nayarit, north of Puerto Vallarta, spectacular landscapes and quality touristic services.
Punta Mita: Very exclusive hotels in superb surroundings.
Typical villages such as Sayulita.
Huicholes: indigenous community with ancestral customs and extraordinary vision of the world represented by extremely sophisticated art works.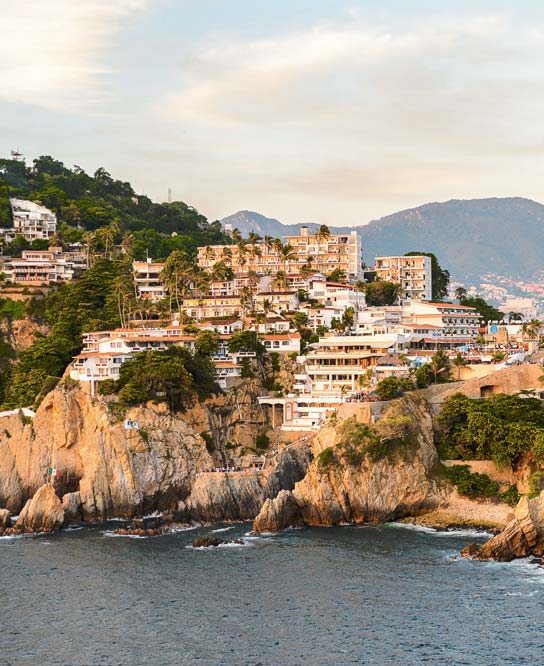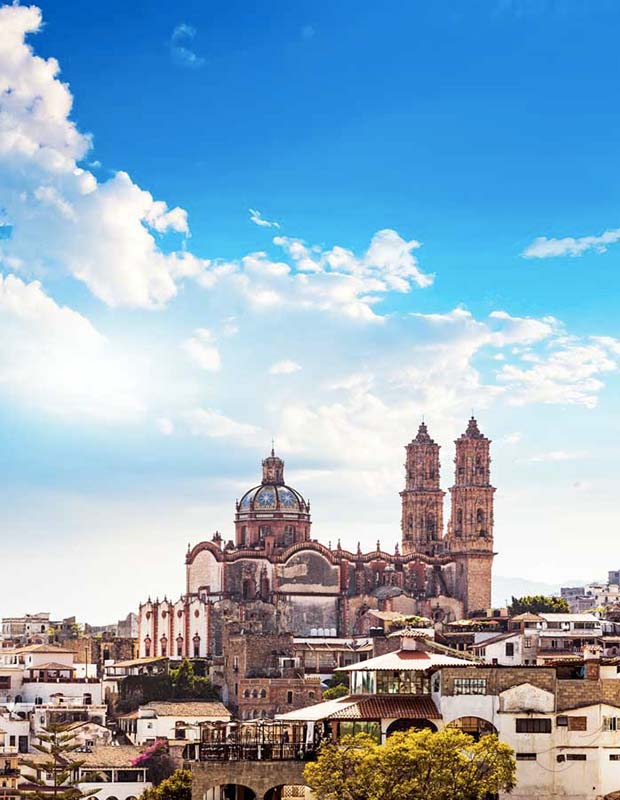 Acapulco: Legendary city, favorite destination of Mexico City inhabitants,
Quebrada divers
San Diego Fort
Frantic night life
Pie de la Cuesta and Barra Vieja protected beaches
Contemporary Luxury Hotels, exotic or from the fifties!
Ixtapa Zihuatanejo: traditions and modernity
Taxco: Magic Village, capital of the silver, Santa Prisca Church, gem of baroque art.
Beach resorts with spectacular scenic views over the sea.
Comala Magic Village.
Colima Volcano.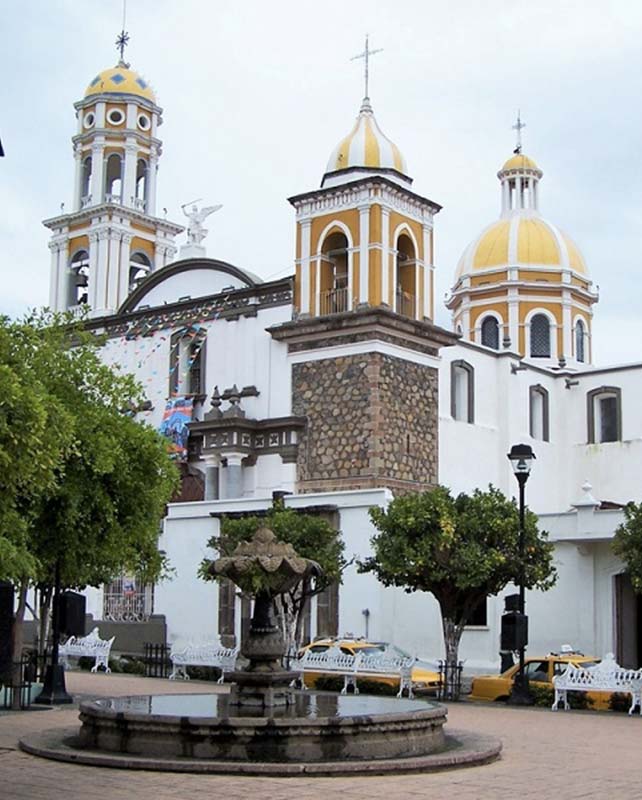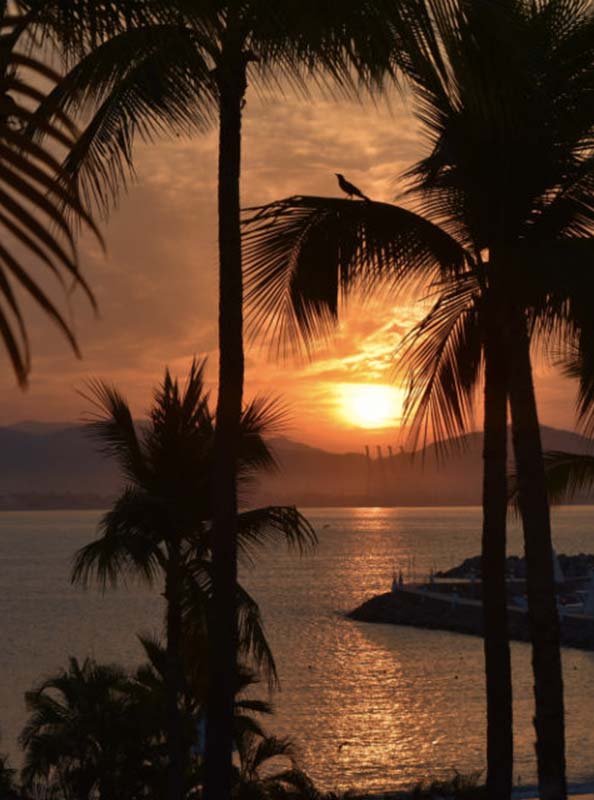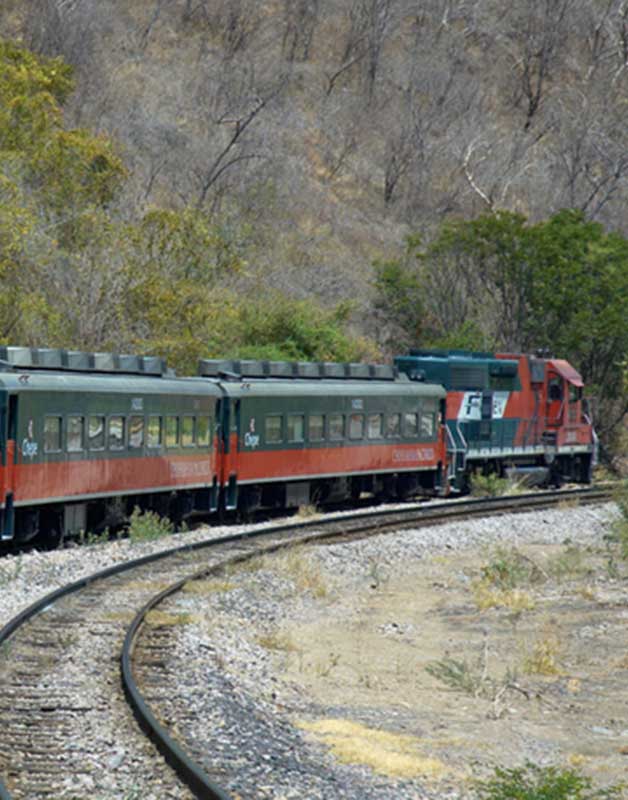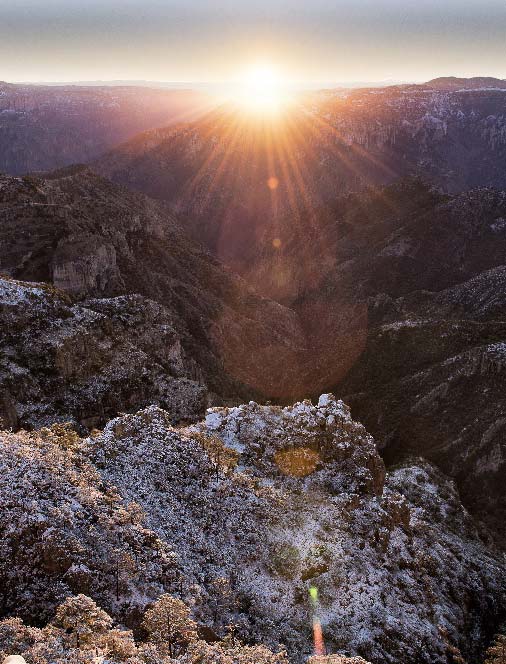 Breathtaking landscapes in the heart of Sierra Tarahumara with mountains, gorges, dizzying canyons. The Barrancas del Cobre (Copper Canyons) are a geological formation four times bigger than the Colorado Canyon!
Must-see: the ride with the famous train Chihuahua-Pacific. The Chepe, which does the journey between Chihuahua and Los Mochis going through the Sierra Tarahumara.
It is recommended to make several stops to discover the natural treasures of this region, and meet with the local indigenous Tarahumaras.
Main highlights:
Chihuahua
Creel Magic Village
Bahuichivo Cerocahui
Barrancas del Cobre theme park with zip lining and via ferrata!
Meeting with the Tarahumaras, millenary indigenous community!
El Fuerte Magic Village
Topolobampo bay near Los Mochis: start for boats going to La Paz in Baja California.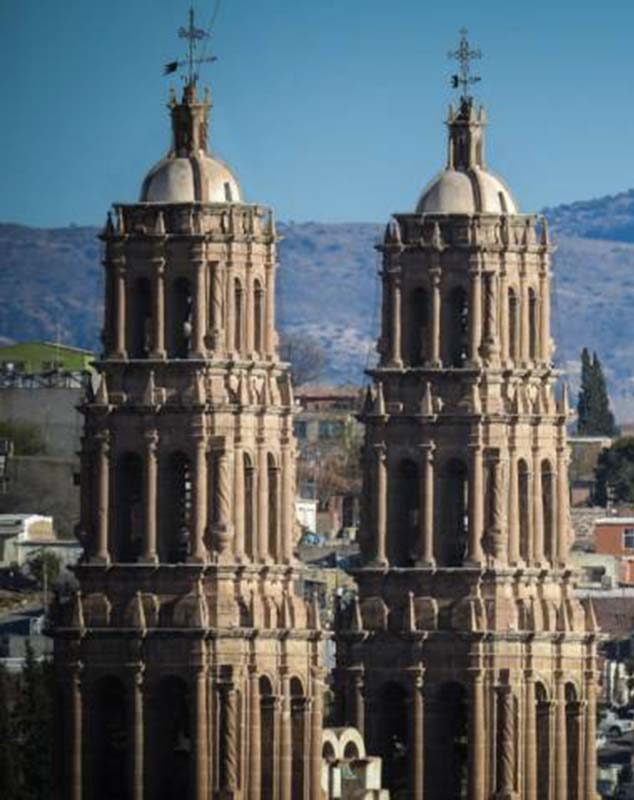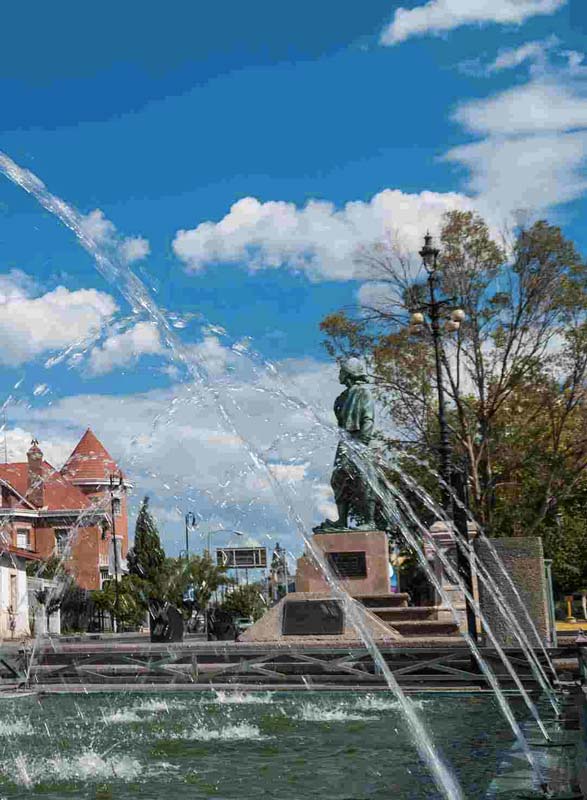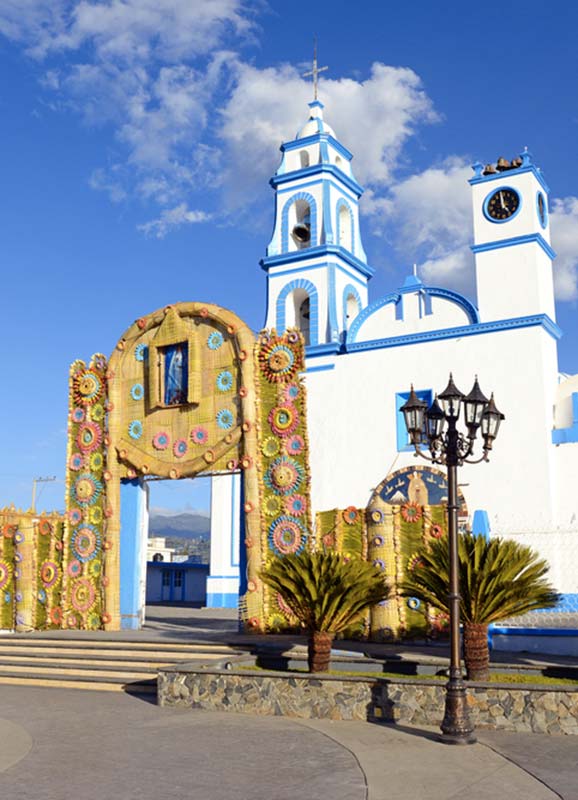 Some highlights :
Veracruz Harbor: San Juan de Ulua Fort. La Antigua with the remains of Conquistador Hernan Cortés' home. Boca del Rio.
Tlacotalpan, World Heritage Site colonial city.
Catemaco, the land of wizards.
Papantla and Coatepec colonial small towns identified as Magic Villages.
Totonaque Region with the pre-Hispanic site of El Talin, World Heritage Site.
The jungle and impressive natural sites.